Four Downs with Panthers QB Derek Anderson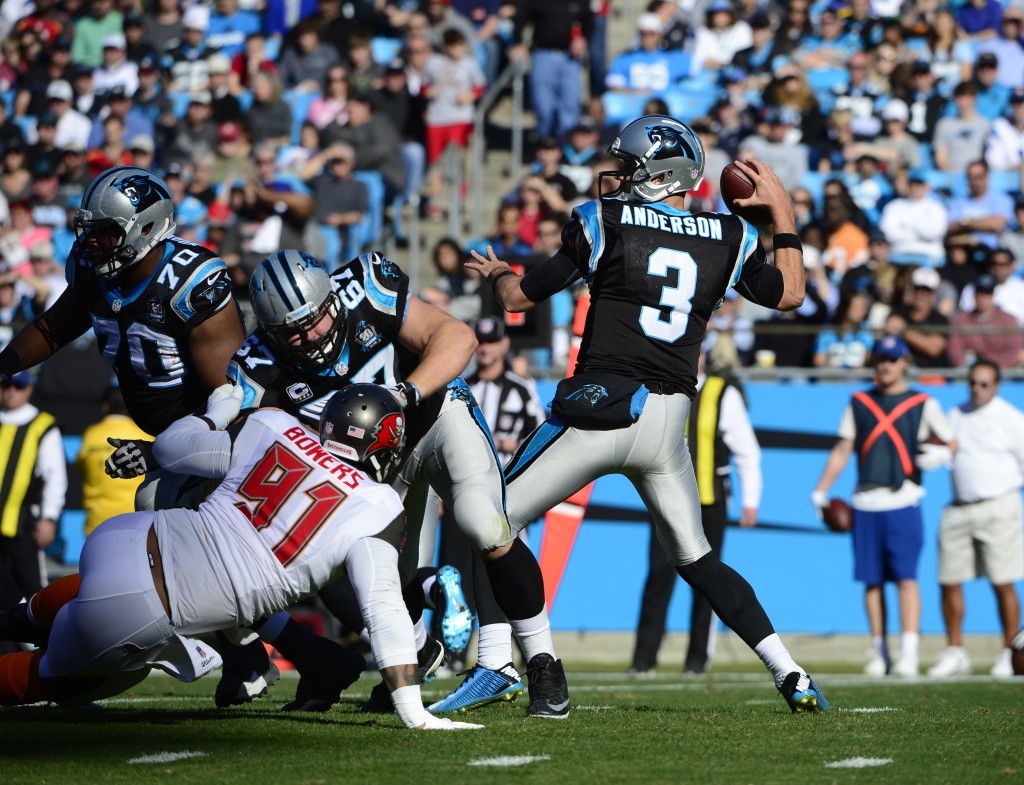 Carolina Panthers quarterback Derek Anderson is this week's interview subject in our "Four Downs" series.
FIRST DOWN
You're a big golfer. Have you played at some nice places around here?
DA: "Trump National is good. I kind of just bounce around. Been at Quail Hollow, played at Charlotte Country Club."
Where haven't you played that you'd like to?
DA: "Carolina Country Club."
So you'd take an invite if someone wanted to get in touch?
DA: "Yeah, I'd go to Augusta, too. That's always a good one. It's not in Charlotte, but it's not very far."
SECOND DOWN
You have a home in Arizona, largely because of golf. Could you live in an area where you couldn't play much during the year?
DA: "No. I just like to be outside. That's what I like here in Charlotte. To be able to go out, hike, do whatever, play golf, not stuck inside watching it rain."
Which happens a lot from where you're from, outside of Portland.
DA: "Yeah, it rains, but it's not as bad as people make it out to be. But I'm not trying to be there in the winter."
How do you describe Charlotte to people when you're back in Portland?
DA: "It's just like home except it's humid."
THIRD DOWN
You and your wife live in Uptown Charlotte, which means you get to see some interesting stuff, like the time you live-tweeted a standoff.
DA: "Most of the time I just hear sirens in the middle of the night, but that was a different, weird, thing. The dude shot somebody or something, stole a car, ran into the building and was hiding in it. That was interesting to say the least. Saw the SWAT team, so that was cool."
FOURTH DOWN
Let's finish with the question I ask for all of these: What's your favorite Charlotte-area restaurant?
DA: "Geez, there's so many. We go to Cowbell a lot. Del Frisco's with my wife is kind of our date spot. Room 112 is a sneaky one. Sushi, chicken and rice bowls, stuff like that. Toast is a good breakfast spot. But there's not as many good breakfast places out here as there should be. There needs to be more, so get on that."