Four Downs with Panthers RB Jonathan Stewart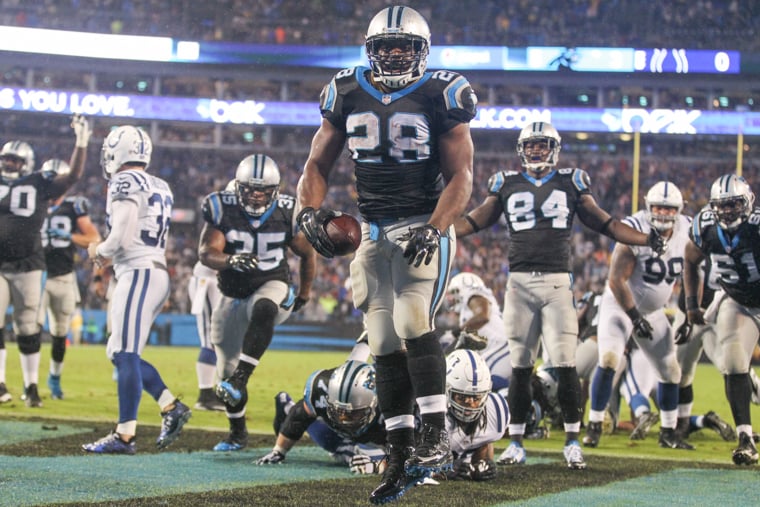 Carolina Panthers running back Jonathan Stewart is this week's subject of our "Four Downs" series.
FIRST DOWN
BV: What's your favorite area of Charlotte?
JS: "I like Plaza Midwood. They have a view of the city from different angles, which is nice."
SECOND DOWN
BV: What's your favorite restaurant here?
JS: "Postmates."
BV: Postmates?
JS: "Yeah, it's an app that you can have food delivered from any restaurant of your choice, whenever."
THIRD DOWN
BV: That sounds very cool, but, I make everyone choose a proper restaurant for these Q&As. So what's yours?
JS: "Harper's. When we have a home game, the running backs go there every Saturday night after meetings."
BV: What do you get?
JS: "Pizza."
BV: Anything on it?
JS: "Pepperoni."
FOURTH DOWN
BV: You've been here since 2008. Is it tough to go out without being recognized?
JS: "During the season, people double-take more. Other than that, it's pretty chill."
BV: And if you're out with a guy like Luke, that has to be a nice buffer?
JS: "Yeah, if you're with Cam or somebody, it's like you're with Obama."