Four Downs With Panthers Receiver Devin Funchess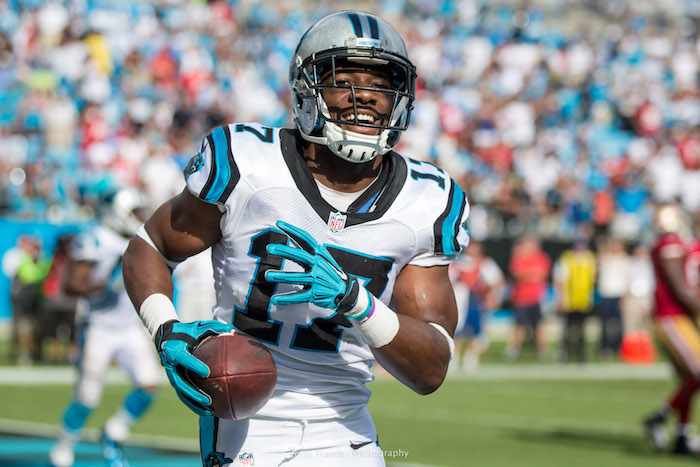 First Down – Player's Choice
BV: I usually just make up these Q&As as I go along. So music or TV, which one do you want to talk about?
DF: TV
BV: All right. So what do you watch?
DF: Movies. That's it. I'm a Netflix guy.
BV: Which genres?
DF: Action. Straight action and mystery, like unsolved stuff.
BV: What have you watched recently?
DF: Last night I watched "The Mechanic." It was good.
Second Down – Gaming
BV: Are you a gamer?
DF: Yeah.
BV: What do you play?
DF: Everything. You name it; I play it.
BV: What are you good at?
DF: Nothing.
BV: Really? No one in here would ever admit that.
DF: I enjoy being competitive, but I go in there just to play the games.
BV: Do you play Philly Brown in anything? He thinks he's really good.
DF: Yeah, I play with him on "Call of Duty." He's nasty. It's ridiculous how good he is.
BV: Who's the best gamer in here?
DF: Philly. Second-to-none.
BV: A lot of guys would probably disagree with that.
DF: They'd try to deny it but then the truth would come out.
Third Down – Pets
BV: You got a dog recently, right?
DF: Yeah, an American Bully. He's in training right now.
BV: Training camp for dogs?
DF: Canine college.
BV: What's his name?
DF: Chapo. My sister named him. He's a chill dog, so when he's at the house, I take him out, he runs around, hops up on the couch and takes a nap.