Four Downs with Panthers Safety Kurt Coleman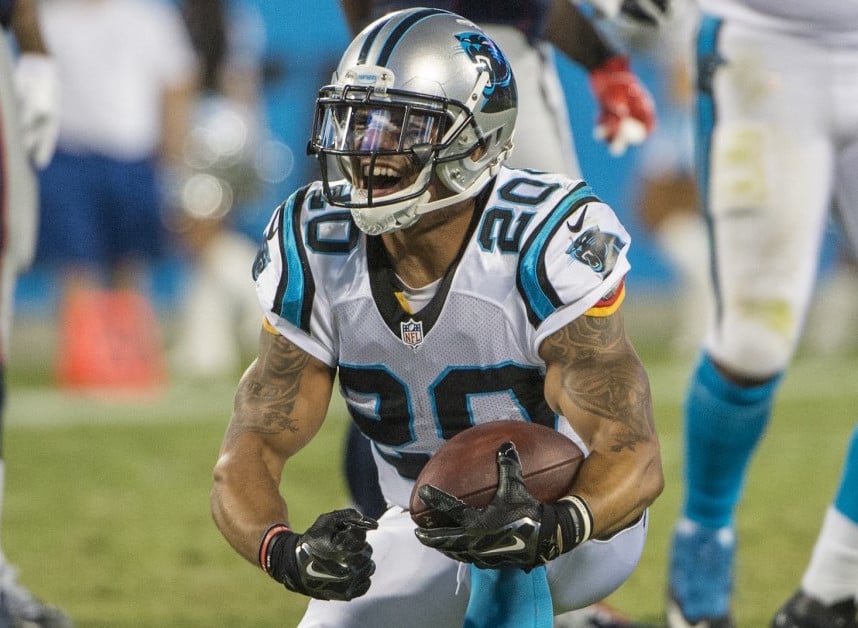 Panthers safety Kurt Coleman is this week's subject in our "Four Downs" series.
FIRST DOWN
BV: You grew up in Ohio, went to Ohio State, played four years in Philly and another in Kansas City. So this weather is new for you. Not bad, right?
KC: "In December, it's 70 and Sunday. It's awesome. From what I hear–I haven't experienced it yet–you get about one good snow here, which is usually all I usually like. I'm not a fan of snow."
SECOND DOWN
BV: You and I are both from Ohio. Have you noticed there's a lot of us down here?
KC: "People tell me it's like the elbow state. People from Florida come up; people from New York, New Jersey, Ohio. It's a blended state, and Charlotte's a growing area. I can see all the buildings being built around these areas. It's coming up quickly."
THIRD DOWN
BV: How would you compare Charlotte to Philly?
KC: "When you think about Philly, it's obviously an East Coast city. Very compact as far as population. I love Philly, the culture they have there, so many historic sites. I really enjoyed my time. Then you look at Charlotte; I feel like it's a newer city, maybe a little bit of a younger feel. The city seems a little bit cleaner. You feel a little bit safer. If I were to live in Philadelphia, I'd have to go to the suburbs. In Charlotte, I could live in Charlotte and like where I'm living."
FOURTH DOWN
BV: So you've only been here a few months, but do you have any go-to area restaurants yet?
KC: "I wouldn't say a go-to. I had Sullivan's once and thought it was delicious. I had Portofino's, a little Italian spot. Then there's Napa, right there on Queens and Providence. Cantina 1511 is my favorite Mexican spot."
BV: What do you get there?
KC: "Chicken chimichanga. And they have the homemade guac sauce, which is awesome, and I love their salsa. I could on … Oh, and Fahrenheit is delicious. I went up there after a game, and it was such a beautiful skyline. It's a great spot. I met the owner, Rocco. He's a great person."