Four Downs with Panthers Tight End Ed Dickson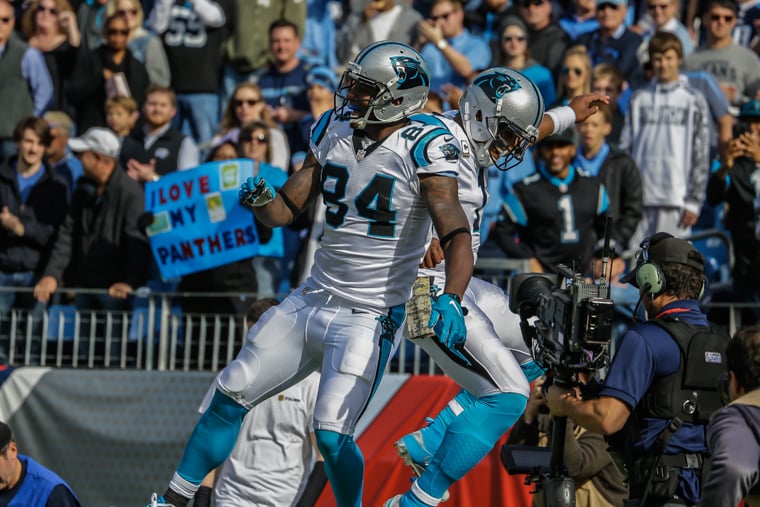 Panthers tight end Ed Dickson is this week's subject in our "Four Downs" series.
FIRST DOWN
BV: Let's start with the easy one – what's your favorite restaurant in Charlotte?
ED: Oh, I can't give any secrets out. People won't let me come to restaurants anymore.
BV: Let's take that chance.
ED: I would say Morton's Steakhouse because they take care of me.
BV: That's not a Charlotte-area restaurant, though.
ED: Morton's is right there in Charlotte. It's right there.
BV: That's a chain.
ED: But that's one of my favorite restaurants in Charlotte. Of course, I've been to Morton's out of Charlotte, too.
BV: OK, what do you get there?
ED: The Cajun ribeye. I get the same thing every time. Cajun Ribeye, Shrimp Alexander, mashed potatoes and macaroni & cheese.
SECOND DOWN
BV: But if you had to pick a restaurant you can only find in this area?
ED: Carolina Ale House. They have good wings, the hot sweet and sour Zingers. My wife loves it as well. Or you can't go wrong with Charlotte BBQ. Anywhere you go, Southern BBQ is the best.
THIRD DOWN
BV: You and your wife have two kids. What's it like to raise them here?
ED: Oh my God, it's tremendous. My wife wants to live here forever now. We've been to Baltimore, I'm from L.A., she's from Oregon, but she can see us living here for the next 20-50 years. We might buy a house here and stay here after football; that's how much we love it.
BV: Why so enamored?
ED: She loves the small city that's kind of big. The downtown area is clean. You can walk at midnight and feel kind of safe. Everywhere has its bad areas, but Charlotte has that safe feel to it. You can be at the beach in a couple hours or go to Lake Norman. The weather's not too bad, winter or summer. It's one of the best places I've been.
FOURTH DOWN
BV: What's something you do here that you haven't been able to do in other cities?
ED: Go to country concerts. I'm a huge country fan. I got big into country music my sophomore year at Oregon. I've seen all kinds of country artists like Darius Rucker, Brad Paisley, Kenny Chesney.
BV: Interesting choice inside this locker room.
ED: Yeah, my wife got me into loving country music. A lot of people don't see it, an African American guy liking it.
BV: Do any of your teammates give you grief about it?
ED: Only one was (former tight end) Brandon Williams. 'Ah, I don't like country.' But I got him liking it as well.
BV: Could you get Mike Tolbert, the locker room DJ, to put it on?
ED: Nah. I'll just put my headphones on.