Fox's SHOTS FIRED Casting in Charlotte
Show focuses on racial tensions in U.S.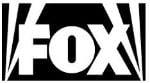 AHEAD OF FILMING, Shots Fired producers want to fill smaller roles and stand-in spots for the upcoming show. The FOX series depicts racial tensions, police shootings, and the Black Lives Matter movement. In particular, the aftermath of a fictional shooting in a small North Carolina town is explored.
The creators behind the show are Gina Prince-Bythewood (Beyond the Lights, The Secret Life of Bees) and Reggie Rock Bythewood (also of Beyond the Lights, Notorious). Cast members currently include Helent Hunt, Sanaa Latham, Richard Dreyfuss, and Stephen Moyer. (Fun point: Hunt portrays the fictional governor of North Carolina. The character's name is "Patricia Eamons." "Pat" for short, maybe?)
Casting calls released by the production request submissions for these roles:
* HOVER BOARD TEEN: This one seems pretty self-explanatory. A notice seeks African-American teens (or early-20-somethings) that have "and can ride a hover board."
* BIKE MALES: This one follows a similar request, but you know, on bikes instead of hoverboards. (Doesn't say anything about having one already, though.)
* One more notice wants an African-American woman in her 50s or 60s for a "young grandmother" role. There's also a note about a screen-time upgrade being possible, for this character.
Also, stand-ins are needed for a variety of demographics. Read those descriptions here. Check Southern Casting Call for more roles needed, as well as calls for other shows, films, and commercials.