Freaks and Geeks
This month, Charlotte hosts its first Fringe Festival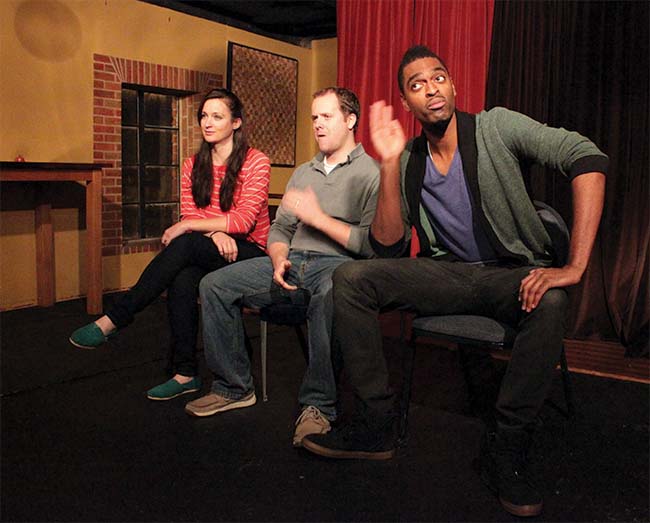 Last year, a group of actors from Charlotte trekked down to New Orleans to perform in that city's Fringe Festival. With shows such as Having Our Appendix Out and The Last Straight Man in Theatre, the gathering was a celebration of the freak and funk of the Big Easy.
But James Cartee, a member of the guerrilla-theater group Citizens of the Universe, didn't see why Charlotteans should have to travel south for such creativity. He wanted to bring the festival home. "At the time, I had a notion that we could fill a very small roster [of acts]," he says.
He began huddling with other local performance groups, formed a planning committee, and got to work. The result is this year's inaugural Queen City Fringe & New Play Festival, in which more than 200 acts will perform in more than 50 venues from October 3-6.
The original Fringe Festival took place in 1947 in Scotland as an alternative performance fair on the outskirts of the Edinburgh International Festival. Since then, similar events have cropped up around the world and in at least 24 American cities, gaining a reputation for edgy subject matter and unorthodox performance spaces.
For Charlotte's event, such local shops as Amelie's French Bakery, Common Market, Lunchbox Records, and VisArt Video will host shows in three of the city's arts districts: NoDa, Plaza Midwood, and Elizabeth. The lineup includes everything from puppetry to dance, comedy, theater, music, poetry, and visual arts.
"We're hoping to raise awareness of the arts in general and give exposure to groups that haven't had time to put something out there," says Cartee, who is executive director of the festival. "We also want to put the community more
in touch with local artists."
At Caroline Calouche & Co.'s studio on Monroe Road, the Charlotte Dance Festival will host a So You Think You Can Dance-style contest throughout the festival. For the 48-Hour Dance Project, choreographers will audition dancers—both college students and professionals—on the night of October 4 and immediately begin rehearsing for a performance on the afternoon of October 6. Members of the audience will vote for their favorite piece in each category, and the winning works will be presented at an event in March. For dancers, it's "a chance to test their skill under extreme circumstances," says Camerin Watson, board chair of the Charlotte Dance Festival.
On the comedy front, Erin Fede of Improv Charlotte is looking forward to introducing long-form improvisation—which involves characters, themes, and longer scenes rather than quick sketches—to a wider local audience. "It's like our city is being inundated with art, and it's so exciting," she says.
Tickets are $12-$100, depending on how many shows you want to attend. For more info, call 704-615-4651 or go to qcfringe.com.