Free Anthony David Performance, Comedy, Trivia, Bartenders Brawl, and More Midweek Events
Long before the weekend gets here, these events are going on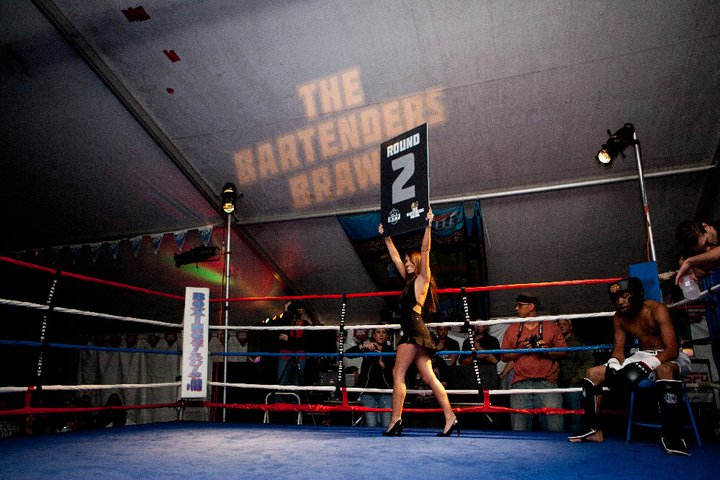 Tuesday, August 16
Budweiser Opening Act Tour with Anthony David
See critically acclaimed soul singer Anthony David perform in addition to several local artists who are competing for the chance to be the opening act for the upcoming Budweiser Superfest starring Jill Scott and Anthony Hamilton. Doors open 7 p.m.; show time is 8 p.m. Free. Tempo, 4809 Wilkinson Blvd., tempocharlotte.com.
CharlotteONE Featuring Brad Lomenick
Young people in their twenties and thirties flock to CharlotteONE for a spiritual connection in a contemporary, hip way. The organization, along with the support of more than 40 local churches, is hosting the conclusion of its summer series on "calling and purpose." Brad Lomenick, executive director of Catalyst Conferences, will lead the talk. There will be music by The Zach Kale Band. 7 p.m. Free. First United Methodist Church, 501 N. Tryon St. charlotteone.org.
Comedy with a Purpose Starring Shaun Jones and Kevin Alderman
Enjoy a funny night with these two comedians, and the event is hosted by Chris "Funnyman" Robinson and My92.7's Fly Ty. Proceeds will help buy clothing and school materials for A Child's Place. Doors open 7 p.m.; show time is 8 p.m. The Comedy Zone, at NC Music Factory, 900 Seaboard St., cltcomedyzone.com, ncmusicfactory.com.
Ultimate Trivia Takedown
Test your trivia chops and compete for prizes, while enjoying one of the famous frozen adult beverages. A couple of "hotties" will be hosting. 9 p.m. Free. Wet Willie's, at NC Music Factory, 900 Seaboard St., wetwillies.com/locations/charlotte.
Wednesday, August 17
Bartenders Brawl Charlotte
The area's top service-industry stars will duke it out at the inaugural Bartenders Brawl Charlotte. Bartenders Brawl was founded in St. Louis in 2010 and since has pitted mixologists against each other in St. Louis, Kansas City, and Chicago. Now the amateur fighting series, where bartenders, servers, and hostesses will face off against one another inside a ring, will be held in Charlotte. Each match will consist of three ninety-second rounds held under kickboxing rules. Participants, who've undergone professional training leading up to this event, will wear head guards, shin guards, and standard boxing gloves for each fight, and will be matched up by weight class. More than a dozen bouts are scheduled, including five female fights…sweet! 7:30 p.m. $20 and up. Suite will host the official after-party. Anyone with a wristband from Bartenders Brawl will be admitted for free, suitecharlotte.com. Pavilion at EpiCentre, 210 E. Trade St., pavilionatepicentre.com, bartendersbrawl.com.
Pop Life with DJ Jaycee
The weekly Pop Life event draws the largest hip-hop partying crowd on a Wednesday night. Expect this week to be no different with music by DJ Jaycee, rapper Ludacris' DJ. His set begins 10 p.m. Earlier in the night, DJ DR plays the patio party, beginning at 8 p.m. and featuring free food by Sadie's Soulful Southern Experience. 8 p.m.-2 a.m. Free; bottle service available. RE:PUBLIC, 314 N. College St., republicofcharlotte.com, thesolkitchen.com.
Be sure to bookmark www.charlottemagazine.com/Blogs/Dusk-Till-Dawn to stay plugged into Charlotte nightlife.