Free Range and Wooden Robot now (officially) open, Sugar Creek Brewing medals in U.S. Open Beer Championship, Good Bottle serves up Wimbledon breakfast and more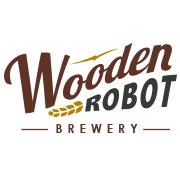 As always, there's a lot going on in the world of local craft beer. Let's get right to it with the two newest Charlotte brewery openings: Free Range and Wooden Robot. Both enjoyed soft openings over the last week and are now ready to throw their doors open to the public.
Free Range is officially open as of this evening. For now, their hours will be Thursday through Saturday, 5 p.m. to 10 p.m. The brewery is located at 2320 North Davidson Street, and look for a more in-depth feature on Free Range next week in On Tap.
Although the brewery is also open Thursday (4 p.m. to 9 p.m.) and Friday (4 p.m. to 10 p.m.) during regular hours, Wooden Robot, located at 1440 South Tryon Street, is planning a grand opening party this Saturday from 2 p.m. to 10 p.m. As part of the celebration, Wooden Robot will be tapping four new beers: Tart Saison, Coffee Vanilla Blonde and their two local collaborations – Paranoid Android, a farmhouse IPA they did with Birdsong and Mango and Cash – a mango saison they did with Heist.
With anticipation of a large crowd, Wooden Robot will be selling beer tickets at the door. $5 gets you one beer, and both cash and credit cards will be accepted. No flights will be offered on Saturday, nor will Wooden Robot fill growlers that day. Roots Farm Food will be on site if you get hungry, and they'll be doing an oyster roast from 4 p.m. to 9 p.m.
–For those ready to start their weekend a little early, head over to Unknown Brewing today (Thursday), as the brewery is putting on a SouthEnd Neighborhood Block Party from 5 p.m. until 10 p.m. There'll be live music from Heroes at Last, outdoor games, free arcade play and, if you dare, a giant water balloon fight. Roots Farm Food will be at this shindig as well.
–Breakfast at Wimbledon has always been a time-honored classic, and Good Bottle will once again host its own version this Saturday at 9 a.m. Food will be offered by, yep, you guessed it – Roots Farm Food. The menu right now features peach pancakes with honey saison syrup, sweet potato and bacon pancake with Burial Donut Stout syrup, blueberry pancake with blackberry maple syrup and chorizo cheddar drop biscuits. Coffee and espresso from Feel Good Coffee Co. will be offered as well.
–Finally, a belated congratulations to Sugar Creek Brewing Company for winning the silver medal at the 2015 U.S. Open Beer Championship in Ohio. Sugar Creek's medal was for the brewery's Belgian Dubbel in that category. (You can see a full list of all the winners here). The Belgian Dubbel was Sugar Creek's first bottle release back in January, and there are still some bottles remaining at local shops. Also look for Sugar Creek's next bottle, the brewery's Pale Ale, to hit stores soon.