Friday's Find: LOVE tea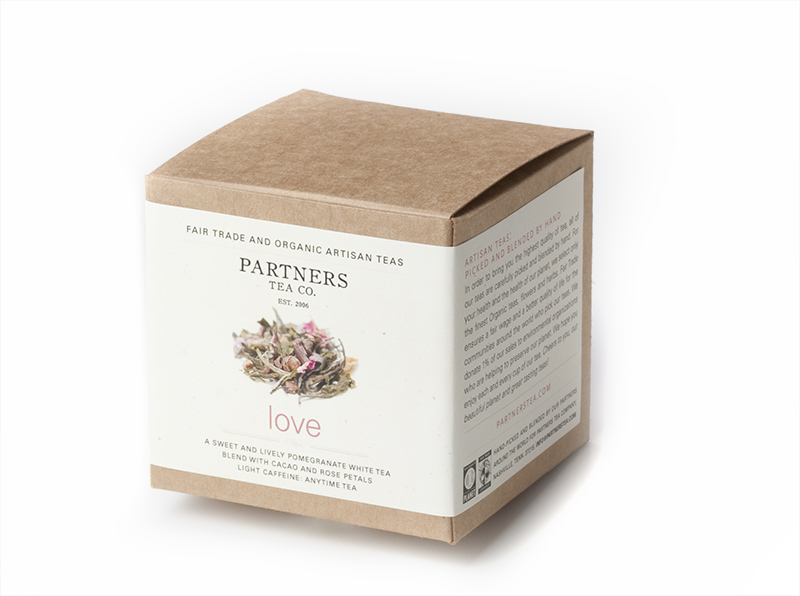 Ladies, pinkies out as you pick up that teacup. We found a delicious (and sexy—we hear it has aphrodisiac qualities!) tea from the Partners Tea Co. that makes for the perfect bridal shower or reception favor! The new love blend, a pomegranate-infused white tea that you can drink alone or served up with your favorite liquor for a seductive, sweet cocktail, comes packaged in this cute box (see photo).
The signature Partners Tea Co. Teatini kit serves fifty people ($35) and you can also use it to create a signature sweet tea cocktail for your reception guests. You can also purchase in bulk, with sixty sachets in a box ($40) to serve as favors for wedding guests, or buy bundled in groups of five ($4) for bridal shower favors or thank you gifts.
So, say thanks in a sweet way with a box at each place setting for your bridesmaid luncheon or serve it with your sweet treats at your bridal shower.
Available online at partnerstea.com.