Friday's Find: The Cufflink Maker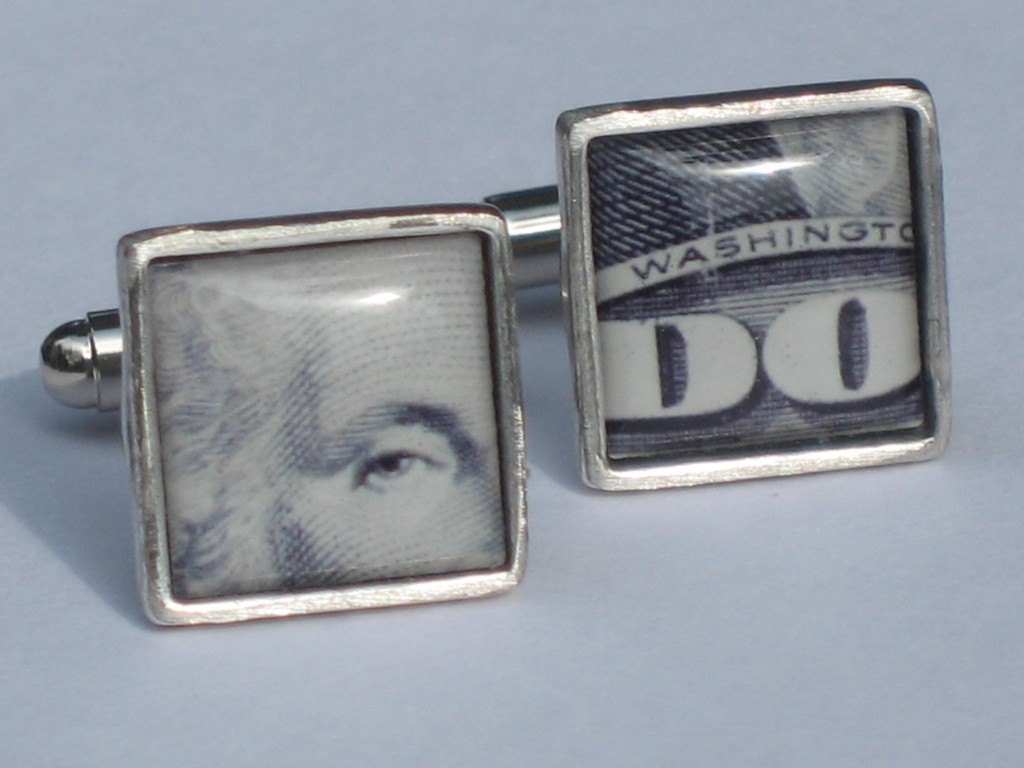 This one is for the boys, er, gentlemen and your groom. I found the Coolest. Cufflinks. Ever. from the Cufflink Maker. The list of coolness starts with cufflinks in designs like James Bond, vintage bicycles, Golden Girls, Goonies and speed limit signs and also includes Anchorman Ron Burgundy, Mr. T and the Golden Ticket from Willy Wonka and the Chocolate Factory. Awesome.
So far my favorites include the cheeky I do Money (pictured, left) set and the PBR beer can cufflinks. Great groomsmen accessories (give them as a gift to wear on your wedding day, too) for less than $25 that are cool, not cheesy. How do you like me now?