Friday's Find: The Tie Bar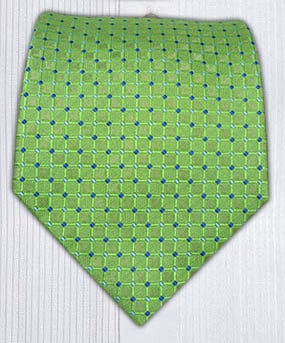 Another Friday's Find for the fellas! And a thank you to my friend—we'll call him Teddy Blue Blazer—for the find.
Four words: bridal party ties, $15. That got your attention, right? If you're on a budget (or just working to keep costs for the bridal party down) then you can easily outfit your groomsmen with matching ties without breaking the bank.
The selection is extraordinary, but with a little editing and searching through tits traditional styles, trendy styles (this is where you'll find the skinny ties) or the trenditional styles you'll see prints and colors that should match almost any wedding color scheme. (And XL styles are available and noted throughout the site.)
Ascots ($30), bow-ties, cufflinks ($20), pocket squares for the guys and bowties and neckties for the little boys, each are assorted by style, color, pattern, or suit color.
Here's a few styles and prints that made my cut. What do you like?