From Banks to Barbecue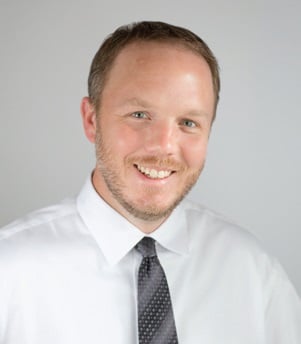 STANDING IN THE PARKING lot of Selwyn Pub on a January night in 2000, his hands were numb and red from packing snowballs, his navy blue pea coat was covered in flakes, and she was still firing away at him.
Justin's a modest man who tells people he's 6-foot-5, but he's taller than that; Diane's an energetic woman who tells people she's 5-foot-4, but she's shorter than that. He was 24 and single; she was 33 and a divorced mother of two. He worked for Accenture, a consulting company. She worked for Bank of America. He'd driven his red Suburban through the snow from his home off of Providence Road to get to the pub. She'd walked two blocks from her apartment in Myers Park.
Most Southerners don't believe in multiple gods, but if they did, they'd probably believe a team of them oversaw barbecue. And this is the type of story those barbecue gods would create.
After the snowball fight, Diane invited Justin to a friend's place, and they made a snowman in the dark. She placed a black cowboy hat on the snowman and told Justin she was from Texas. He told her he was from Texas, too. They talked until 3 a.m.
The next weekend, Diane invited Justin to a party, and he brought a bowl of homemade salsa. She loved him that minute. They started dating. They went out to eat all around Charlotte. They loved Anderson's on Elizabeth Avenue. Diane still wishes she had the hummus recipe from the old Pewter Rose. They ate at Lang Van at least once a week. And the fried chicken at Price's Chicken Coop still ranks third on their list of fried chicken places, just behind Willie Mae's in New Orleans and Diane's grandmother's recipe.
Over the next few years, jobs moved them to Denver, to California, then back to Dallas. They got married. They had a son, Henry, in 2008. The recession came later that year. Accenture downsized, and the company needed Justin to travel more. He didn't want to be the dad who called his son from hotel rooms every week, so he quit that winter.
Then, in February 2009, Justin and Diane Fourton bought a barbecue pit.
Charlotte is often criticized for being too corporate, too buttoned-down. But those critics haven't taken the time to get to know the people who work in the financial sector. Every day, they go home, shed their suits, and do other things— coach, play music, parent, lead church groups, cook barbecue. This issue's cover package (page 66) is dedicated to those men and women, and to breaking stereotypes.
In 2009, Justin and Diane named the barbecue pit Lurlene and started a catering business named Pecan Lodge. They took several lessons from their corporate lives, but the most important was that consistency is key. They set up outside of a Jiffy Lube and sold 10 barbecue sandwiches on the first day. Six years later, they've been featured on Diners, Drive-Ins, and Dives and ranked No. 2 on Texas Monthly's list of best barbecue in the world. Southern Living said they cook the best butt in the South. In May 2014, Justin and Diane opened Pecan Lodge as a standalone restaurant, where they now serve nearly 10,000 people a week and have secured a place among the most famous names in barbecue in America.
On a work trip to Dallas this spring, I ate at Pecan Lodge. The line stretched out the door and onto sidewalk. I waited 30 minutes just to get inside the place, and then another 30 minutes to order. I inched forward, reading the framed magazine stories and "best-of" plaques that line the walls. I'm no food expert, but I have eaten smoked pork and beef all my life, and the plate of brisket I had that day was the stuff of dreams. The food, though, is not what I remember most about the meal. What I remember most is that behind the bar is a picture, and it's the only picture on any of the walls in Pecan Lodge that isn't of a Texas scene—it's a picture of Selwyn Pub.
I called the Fourtons a few weeks later. They were on vacation in Colorado with 6-year-old Henry. While exploring caves and driving through the Rockies, they'd been talking about a new idea. They haven't worked out logistics yet, but this fall they hope to bring Lurlene to Charlotte. They want to set up a pop-up stand for a couple of days, and they'd like to do it outside of Selwyn Pub.
Here's hoping the barbecue gods can make it happen.
Michael Graff