From Salzburg with Love
Charlotte Concerts brings Salzburg Chamber Soloists to the QC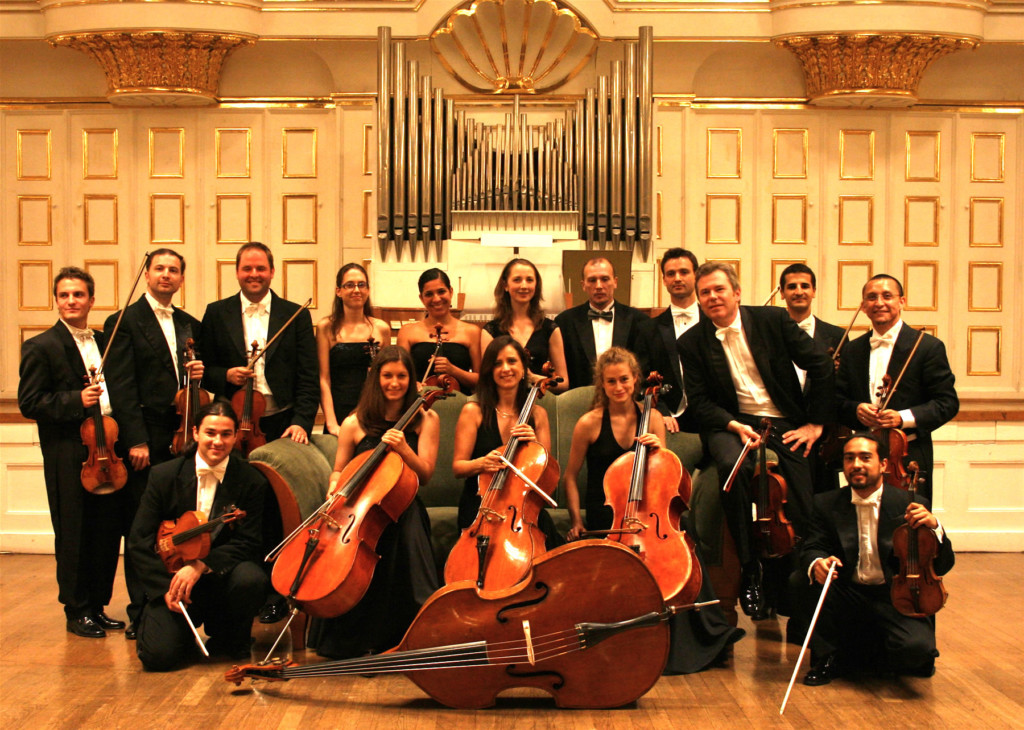 Charlotte Concerts is gearing up to welcome The Salzburg Chamber Soloists for its opening concert of the new year. The performance, also a Charlotte premiere, will be at CPCC's Halton Theater on Friday, Jan. 27 at 8 p.m. Learn more.
Formed in 1991, the 16-piece Salzburg Chamber Soloists are, according to the press release, "led by the chair" and have no official conductor. Artistic director and founder Lavard Skou-Larsen took time out from his touring schedule to talk to us about his group's upcoming performance.
Revue: Your group is called The Salzburg Chamber Soloists, and the news release says you perform "with the freedom of soloists." What does that mean, exactly?
Lavard Skou-Larsen: We have no conductor. I lead the group from the violin. Everybody is an excellent soloist, and we play like a big chamber music group, inspiring ourselves in concert with the impulse, the intuition, and the temperament of each member.
Revue: What are some highlights you'll perform in Charlotte?
LSL: We will start with "Adagio & Fuga" from Mozart. It's a very deep and serious work, coming from the main composer of Salzburg. [We'll follow that with] Benjamin Britten's "Les Illuminations," a rare work for soprano and strings inspired by love poems. Next is a small Notturno by Antonin Dvorak and, at last, the famous Ravel string quartet arranged for orchestra by myself. I think it's never been heard in this size of a group.
Revue: It sounds like your repertoire goes beyond classical. Will you perform any other styles of music in Charlotte?
LSL: No. Maybe an South American encore by Astor Piazzolla.
Revue: How many violinists do you have? Violists? Cellists? There's one bass, right? Are there any singers, or is it strictly orchestral?
LSL: Eight violins, three violas, two celli, and one double bass. One soprano as soloist in the work by Britten.
Revue: The news release says the group doesn't have a conductor. How does that work in rehearsals? How does it work in concert?
LSL: It works perfectly because everybody respects each other and especially me as leader. I show the ways, with eventually some ideas of the other musicians, but [there are] no discussions in the rehearsals. In concert, it works even better after knowing exactly what to do. [That's when] the real freedom arrives.
Revue: What's the philosophy behind not having a conductor?
LSL: There are too many conductors around without concepts, ideas, talent – they just beat the air. It's better to do it without, and with the repertoire we play, a conductor only disturbs. With one exception: the work by Britten which will be conducted by myself for the security of the singer.
Revue: How did you decide to come to Charlotte? What do you know about our city?
LSL: This is our first time in Charlotte. It was arranged by our manager Marianne Schmocker. We are curious.
Revue: Anything else our readers should know about your concert or your group?
LSL: We are multinational. Sometimes we have musicians from five continents. Everybody is happy to learn from each other's culture, and also curious about it. [That's] something that is not so common today.