From the Editor: Ends and Beginnings
Notes from the editor, Richard Thurmond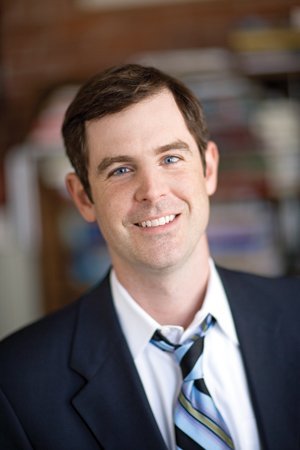 Doesn't it feel like this city has grown up in the past year?
Think back to 2008-ish. Those were not the best of times. two decades of mojo were wiped out along with the 401(k)s and jobs of thousands of Charlotteans. The national media seemed eager to pile on, which in turn hit us where it hurts the most—our pride.
We limped along for a while. then the hordes and Jon stewart descended upon us for the big Convention. Nice things were said and written. It felt good.
The economy started crawling back. Houses began selling. Businesses began hiring again. then, in the span of an April week, the President called two of our own—Anthony Foxx and Mel Watt—to serve the country. Regardless of your politics, that felt good, too.
We're back, baby.
And that's nice. The ride we've been on also gives an interesting perspective to a story in this issue. Thirty-five years ago in this town, it was illegal for restaurants to serve mixed drinks. That's hard to imagine, and not just because I don't mind a good bourbon on the rocks (in cool weather) or a gin and tonic (in the warmer months). It's just hard to imagine Charlotte without its bustling restaurant scene, without any convention business, without pink Polo shirts at selwyn Pub. Writer Chuck Mcshane tells the fascinating story ("How Charlotte Got liquored Up") of how a cabal of local politicians and businesspeople worked the legislative system to get liquor-by-the-drink passed. That vote helped start the ride that Charlotte's been on ever since.
As long as I'm looking back, allow me a few paragraphs of self-indulgence. Eighteen years ago, I walked into an office in the Cotswold neighborhood wearing a cheap suit and clutching a black portfolio of articles clipped from newspapers. I was looking for a job.
An hour or so later, I had found one. Charlotte magazine had just come under new ownership, and a tiny team was relaunching the then-27-year-old publication. The editor, Ken Allen, saw fit to let me keep coming to the office every day. And for a few years, we published some damn good stuff that few people saw.
Gradually, though, thanks to the efforts of dozens of talented, passionate writers and editors and designers and photographers and sales executives and marketers, Charlotte magazine found its place in the city. Or at least, I like to think that it has.
I've been fortunate enough to be editor of this magazine for the past 14 years. It's been a helluva lot of fun. We've done work that has made—and still makes—me proud. But all good things come to an end. After this month, I'll be turning this space over to Michael Graff, who is the new executive editor of Charlotte magazine. He and his team are going to do great things.
I'm not going away entirely. I now have the privilege of serving as publisher of this magazine. I'll work closely with Michael and the entire staff to make this magazine—in all its forms—even better and stronger. And if you find yourself missing my byline, I convinced the boss to let me keep my blog, Trade & Tryon, at www.charlottemagazine.com.
Thanks for everything.