From the Executive Editor: Fertile Ground
Notes from the Executive Editor, Michael Graff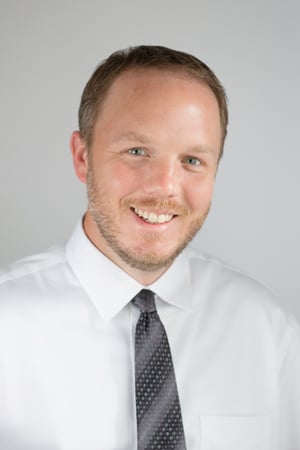 THE DAY AFTER I took this job, I drove as far away from Charlotte as I could.
I went 15 hours north, through Virginia, Maryland, Pennsylvania, New Jersey, and New York. I carved through thousands of acres of the Adirondack Mountains, and then thousands more of farmland, until I saw a sign that said I'd reached the last exit before Canada.
I pulled off, purchased a 12-pack of Labatt Blue, and drove a few miles east, across Lake Champlain, into Vermont. I turned left down a long, gravel driveway, and parked in front of a log cabin owned by a friend, fellow writer and editor Glenn Stout. That night, he had his neighbors over for dinner. The neighbors brought their kids. Glenn's wife and teenage daughter were there. They do this every Sunday, just friends and family. It's nice. And so in a home a thousand miles from North Carolina, I sat down for a big Sunday supper. And we ate barbecue pork. It tasted like … here.
I've spent a great deal of my life thinking about the importance of place in people's lives. I come to Charlotte magazine after four years as a writer and editor at Our State, a magazine that promotes the traditions of this state. Before that, I was a longform features writer at the Fayetteville Observer, a newspaper that covers a city that serves the country. I've been to all of the state's 100 counties and met with people in each one. Many have invited me into their homes for a meal with family and friends, just like Glenn did. Each table is different, and each is the same.
This place, this city, imparts upon its people the gift of possibilities. Adam Rhew's story, "Project Uptown" (page 54) was, for me, a lesson in that. The report is loaded with information, but it's underscored by Charlotte's defining characteristic—its attention to the future. Not only does Adam's piece outline what building might go where, it shows that behind every project are people, their personalities influencing the direction of each shovel in the ground.
In this way, our magazine isn't unlike the city. These pages are filled with people, and they're also created by people. I imagine I'll bring my own experiences to the job, just as the other editors and designers on our talented staff do. And I imagine the magazine will change some with me here—but the magazine would've changed without me, too. Charlotte demands that of its people.
Here's the one big promise: We'll continue to be a home for stories. Richard Thurmond (who's just upstairs in the publisher's office now) used these pages to help launch the careers of some well-known writers. We'll continue that, we hope. We'll also be committed to longform stories, stories that will take time to read, stories that will linger long after you finish the final line. We'll aim to provide deeper, more meaningful content than you'll find anywhere else in this city, and anywhere else on the newsstand, for that matter.
There are plenty of places to read throwaway words, and plenty of publications that simply tell you what you want to hear. We want to be better than that. We want to tell true stories that put Charlotte's whole soul on display—its beauties and flaws, failures and successes, traditions and upstarts, heroes and goats. All the things that make it more human. Because that's what all of our places are—whether it's Vermont or North Carolina or Charlotte or Cotswold. We're just a bunch of little collections of people.
Adam's piece was one of the first things I read when I started. I've thought about it quite a bit during this first month, especially in those moments when I bump into views of the skyline. Every time I see it, I imagine what uptown would look like if those buildings weren't there. I imagine those acres as just a stretch of fields. And I'm reminded that even if that were the case, even if everything inside the loop was just a farm, there's a good chance someone would be standing there with a shovel, thinking it would make a mighty fine place to grow something.