From UCity: A Boost in a Low-Turnout Precinct
Mecklenburg County's lowest-turnout precinct in 2010 has a line today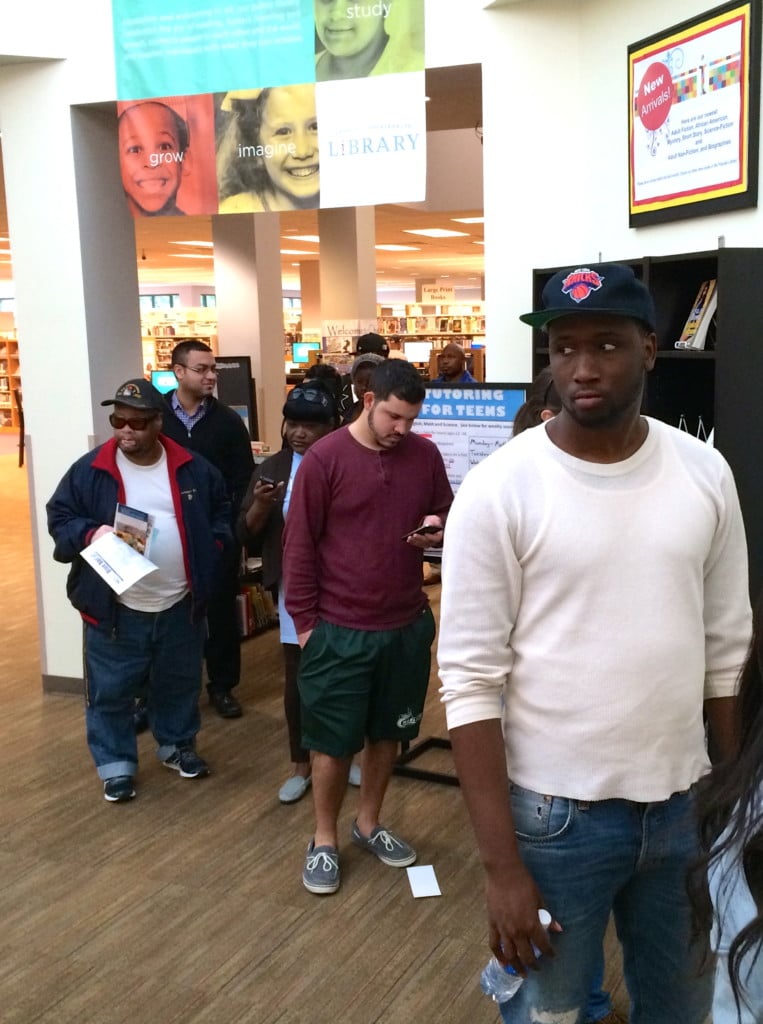 I had a hell of a time this morning finding a parking space at the University City Library, the Precinct 141 polling location. I, and a bunch of other folks, had to fall back on the overflow lot.
That struck me as odd. I came here because I thought this might be a good Election Day temperature-taker—a precinct where voter turnout is usually dismal. In the last midterm year, 2010, 141 was the only Mecklenburg County precinct where turnout was less than 10 percent (the countywide average was 38). In 2012, countywide turnout was 67 percent, only 47 here. There are more than twice as many Democrats as Republicans in Precinct 141, although the largest slice of the chart, nearly half, belongs to unaffiliated voters.
In short, if people turn out in Precinct 141, it's a good indication that Democrats will end up doing well, at least in Mecklenburg County. Well, I've been here for about an hour and a half, and the line to vote has been steady—15 to 20 deep, without stopping. Nothing that makes your jaw drop, but pretty impressive for a place with 7.5 percent turnout for the last midterm.
There's another factor to consider, too, though. University City has grown like crazy in the last four years, and the numbers show it: 3,719 registered voters in 2010, 6,565 now. It's possible that the turnout is more a victory for sheer numbers than percentages, although I'm willing to bet Precinct 141 will top 10 percent turnout this time around.
Then again, maybe there's a flame under some butts that wasn't there four years ago. Like many voters in this precinct, 21-year-old Janelle Collins is a student at nearby UNC Charlotte. She said she felt compelled to vote in part because she's come to realize Presidential elections aren't the only important ones, and because the state's new voter law makes it harder for "certain groups" to vote.