Gallery Devoted to Latin American Art Set to Open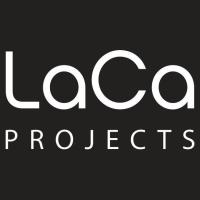 Latin American Contemporary Art Projects (Laca) will open a new gallery March 21 to explore Latin American contemporary art at 1429 Bryant St. The first show Poetrics and Erratic Materialism will feature contemporary works by Juan Dolhare. Dolhare will be on hand at the gallery opening to talk about his work.
See the below press release for more details. Or check out the group's Facebook page.
—-
Latin American Contemporary Art Projects (LaCa) is proud to announce the March 21 grand opening of Charlotte's first gallery devoted entirely to Latin American contemporary art.
The show, poetics of erratic materialism, will feature the contemporary works of Juan Dolhare and will present compositions from two series of works that speak to the audience as observers. Dolhare, whose works are in private collections in Argentina, Spain, Nigeria, Scotland, and the U.S., believes in artistic practices as a collective action and common project, using a process he defines as sacred pop surrealist. The theme of this show, which includes 15 large-scale canvases, represents Dolhare's work in static images, and his vision of transforming "everyday objects" to magical, therefore creating a sacred, massive object of desire.
"This is the first gallery in the broader region exclusively showing Latin American contemporary art. In addition to filling an important gap in the Southeastern marketplace, we are also playing an important role in the cultural fabric of our community by promoting emerging and mid-career Latin American artists and the unique culture which they represent," says Neely Verano, director of LaCa Projects. "Given the dramatic increase in Latin Americans residing and working in our region and the growing influence of the Latin American community at a national level, we feel this project is timely and important to build a more connected and educated community that embraces our region's rich diversity."