Game Change
Dealing with last-minute vendor cancellations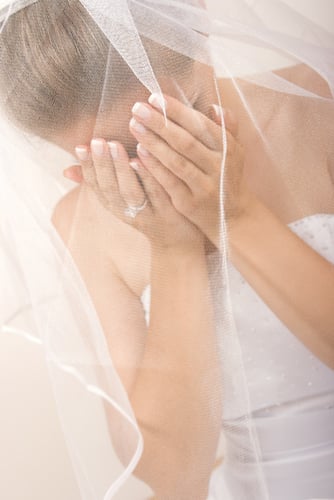 Wedding planning is much like constructing a house of cards. By the end of the process, you have a network of co-dependent vendors perched together precariously. Should one fall, it seems as if the entire system has collapsed. Should this occur last minute, it can be enough to put any bride over the edge. However, as all things in life, even the best-laid plans often go awry. So take a deep breath and deal. Focus on the solution rather than the inconvenience. After all, with your wedding around the corner, so long as it ends in 'I do,' the day has gone according to plan. Now, onto the particulars.
Leave It To The Planner
If you have a planner on board for the wedding, now is the perfect time to enlist her resources. A seasoned vet of dealing with cancellations, she will have a solid list of secondary options to contact. Let her get straight to work on contacting them.
Plan B
No planner? Contact the reception venue. Many venues have their own vendors they work with in frequency. If yours wasn't one of them, they will likely be able to provide you with options.
In Good Company
If your vendor cancellation was one within a larger organization, this is the ideal situation. Call the company immediately to have them enlist a substitute for the cancelled party. If it was a one-man-show vendor, he or she may have personal contacts to reccommend for you. Now is not the time to be rude. Maintaining composure and common courtesy will always work to your favor in this situation.
One Thing At A Time
Whether or not you chose to purchase an insurance package for such events, deal first with booking a replacement vendor. Then tackle your refund process afterward. Refunds don't replace photographers or DJs. Keep priorities in order and worry about the funds later.
Be Social
Now is the time to use social media to your advantage. Use every possible outlet to alert friends and following local vendors of your crisis at hand. You will be surprised at just how many people may be able to offer a suggestion or even solution.