Gantt, McColl Announce $10 Million Campaign for Gantt Center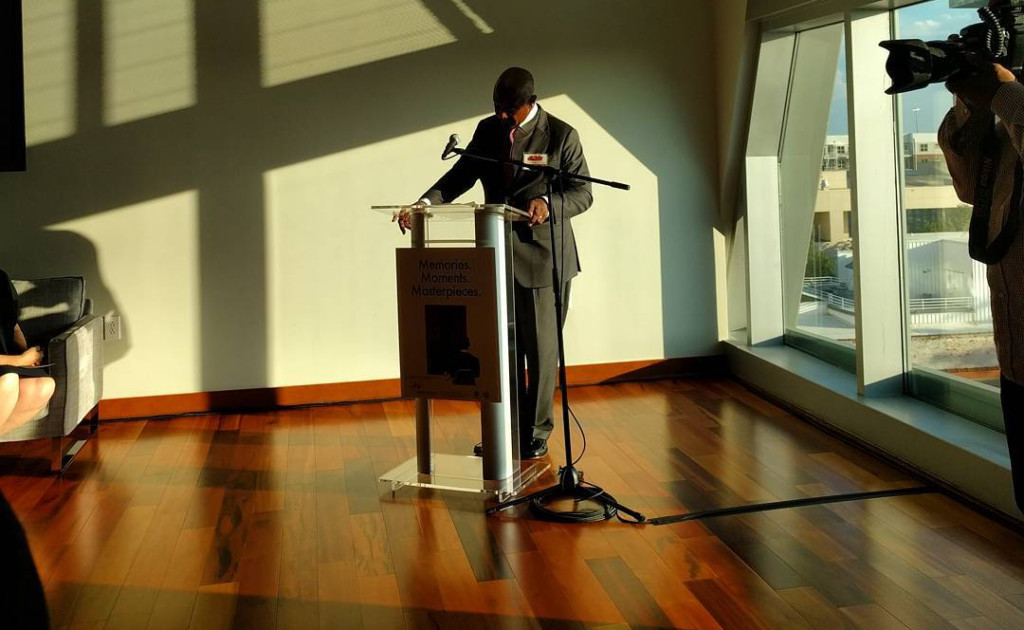 AT A MEMBER-ONLY cocktail event at The Harvey B. Gantt Center for African-American Arts + Culture on Wednesday, Harvey Gantt and Hugh McColl surprised the crowd with an announcement: Since January, they've been working on a $10 million endowment campaign for the museum. They've raised $6.2 million so far. McColl, who has spent much of his post-retirement years raising money for Charlotte's cultural sector, said he had raised $100,000 on the way to the Wednesday evening event.
McColl called this a "historic initiative for the Gantt Center" in the announcement. "The world we live in today, nothing can be more important than having a center where people of all races and cultures can come together and talk to each other," McColl said. "It's a unique opportunity to help one of the most important institutions in our city."
Gantt noted that he and McColl "have been doing this kind of thing for the last 50 years in this community." (The City of Charlotte honored Gantt in 2009 from rebranding the then-Afro-American Culture Center to Harvey B. Gantt Center for African-American Arts + Culture.) As the membership, board, and exhibitions have grown, Gantt spoke on the need to take advantage of the momentum and the broader underfunding of African-American museums across the country. Gantt said the funds will be used in "deepening and expanding educational programs for students and adults, it's going to help us launch premier exhibitions with national and global reach," and create new community partnerships.
When approached after the presentation, Gantt offered this: "It's good now, but it could be greater. The only way you do that is with resources. We can bring new staff and the right kind of folks. A $10 million dollar endowment can bring in a half-million dollars more a year."
Also present were representatives from Duke Energy, Knight Foundation, and Bank of America. These groups have each pledged $1 million to this campaign, with Knight giving an additional $250,000 toward museum operations. Bank of America donated the museum's permanent collection, "The John and Vivian Hewitt Collection of African-American Art," in 2009.