Garinger High School Hosts Vegetable Transplant Sale Saturday
Support local gardening efforts with your purchase on Saturday, April 22.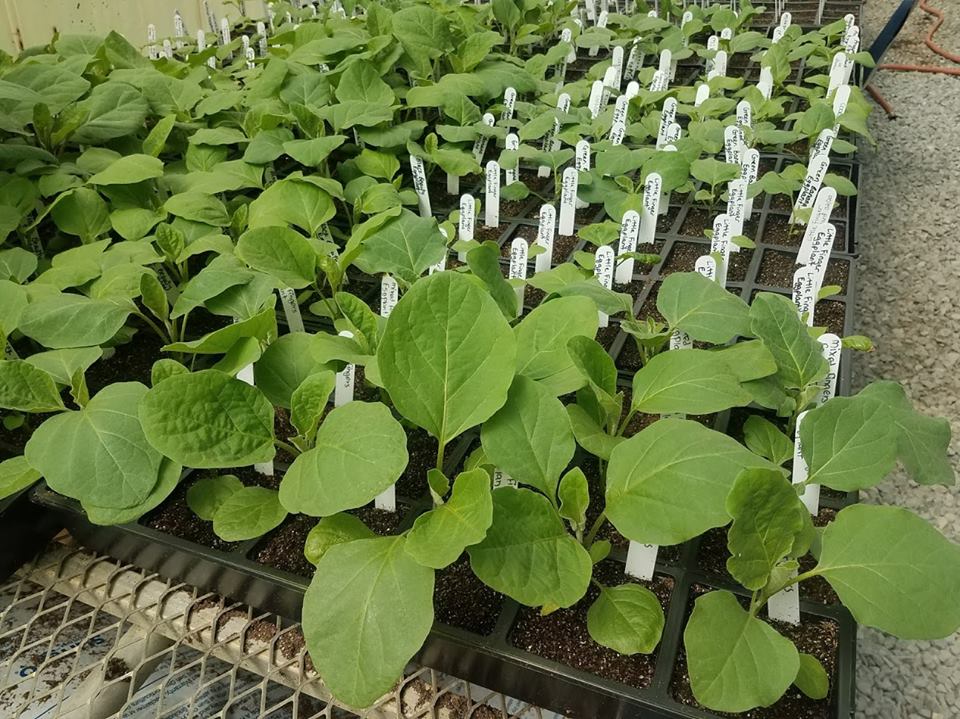 Garinger High School (1100 Eastway Drive) is hosting a vegetable transplant sale this Saturday, April 22, from 1-4 p.m. All the veggies have been personally grown by The Garinger Gardens, a school garden initiative managed by Garinger's horticulture teacher, Christine Noonan.
"Together, with Friendship Gardens and 100 Gardens, we are working to get students and the community involved in growing food," Noonan says. All of the profits from the sale will directly benefit Granger Gardens' fundraising account to further support the program and cover unexpected costs. The students have been involved with planting and caring for the transplants every step of the way, Noonan says, which reinforces the plant anatomy and function lessons taught throughout the year.
This Saturday, there will be about 2,500 vegetable transplants available for purchase. The varieties include paste tomatoes, cherry tomatoes, tomatillos, slicing tomatoes, sweet peppers, hot peppers, okra, pickling cucumbers, slicing cucumbers, cantaloupe, eggplant, winter squash, summer squash, pumpkins, zucchini, and watermelons. Noonan says the plants have been grown using only organic inputs, and the seeds were mainly donations from companies such as Johnny's Selected Seeds, Baker Creek Seeds, Southern Exposure Seed Exchange, Renee's Garden, High Mowing Seeds, and Sow True Seeds.
Oh, and everything is just $.50.
Individual plants in containers are $.50, and four- and six-packs are also $.50 for the whole pack. You'll mostly find tomatoes and tomatillos in these packs because The Garinger Garden ran out of pots—an example of an incidental expense that fundraiser proceeds could cover in the future.
"While the district does allot funds," Noonan explains, "they are only available at the beginning of each semester, and they have to be spent then, and they can only be used with approved vendors… Gardening is full of incidental expenses, and small things like seeds, fertilizer, and watering add up. The fundraising account allows us the flexibility to buy those incidental things without having to wait and without having to use only approved vendors. It allows us to support smaller local businesses such as Renfrow Hardware and Seeds on 36th instead of being limited to large suppliers with minimum orders."
There is a Facebook event for the vegetable sale, and you can click this Google Doc to see just how many of each crop there will be. (Noonan says the tomato, tomatillo, and pepper amounts may be a bit lower than what's on the document, but otherwise, it's accurate.)
Noonan's goal is to eventually fund the entire program from produce sales. In addition to this weekend's sale, the group also sells produce at the NoDa Farmer's Market on most Saturdays, and they will begin to sell at the Rosa Parks Farmer's Market in the summer as well.