Gen-One Charlotte Director Talks Next Steps After SEED20 Win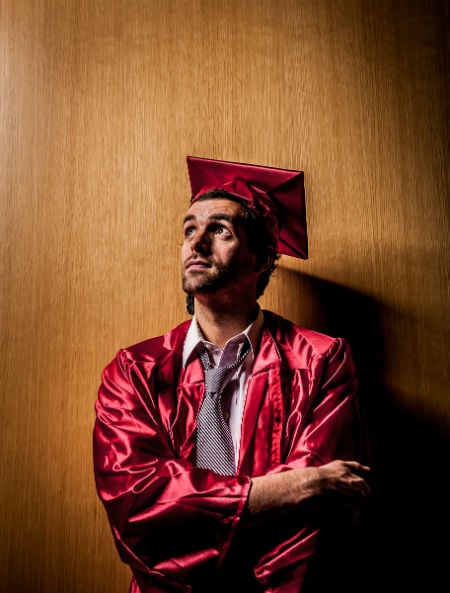 IAN JOYCE was one of ten non-profit leaders to take the Knight Theater stage this week for SEED20 OnStage, from Social Venture Partners. The event resembles the TV show Shark Tank, in which business owners give quick pitches to garner funding for their projects. The grand prize, taken by Joyce and his group, Gen-One Charlotte, netted $20,000.
Gen-One Charlotte aims to mentor and give private college counseling to high-performing kids at Title 1 Schools in Charlotte. (Title 1 is the federal program that provides funding to schools in which students are at-risk in failure and living in or close to poverty.) Twelve middle schools are identified as such within Charlotte Mecklenburg Schools, including Eastway Middle, where Joyce teaches 7th-grade social studies. The program follows kids through middle school and into college. "It's not enough to get these students to college," Joyce says. "You have to see them through. Ninety-percent of low-income students who enroll into college never graduate."
The idea for Gen-One Charlotte formed after Joyce, a Teach for America corps member, moved to Charlotte to teach in 2014. ("[Charlotte] quickly felt like home," Joyce says.) Now, with the SEED20 money, Joyce can begin with the program's first five or six students. "Our next step is an action plan for how we're going to spend every cent of this," Joyce says. "But we don't want to scale too fast as a group. Our focus is on sustainable development. We don't need hundreds of volunteers tomorrow, but we may need them 5 or 6 years in the future."
Joyce says he received 10 to 15 emails from potential community partners, right after the Monday night event. Joyce says he's also encouraged by the support from CMS and fellow teachers. "That's the mosting amazing thing, having support from both Teach for America corps members and non-TFA teachers," Joyce says. "We know kids need just this small piece of structure in their lives to reach their dreams."
Check out Gen-One Charlotte's video for SEED20 below.