Get Rocked with the Checkers, Martini Mayhem, Taste Your Way Around the World and More, March 3 to March 6
From the return of the Charlotte Roller Girls to a fancy ballet gala, you've got all ends of the spectrum this weekend, Charlotte. Enjoy it out there!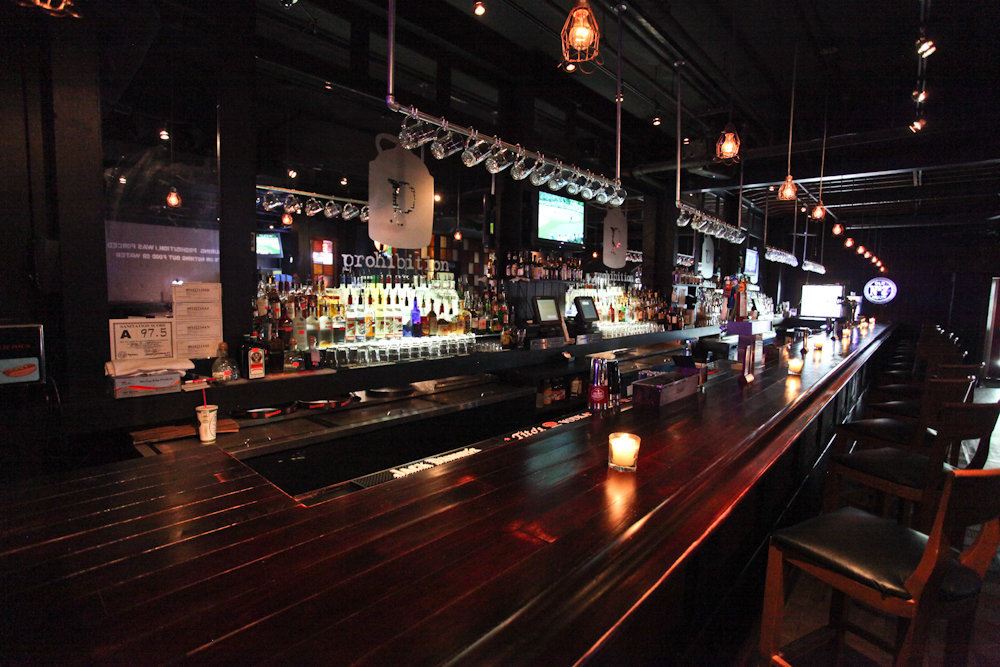 It looks like spring has most certainly come early this year, Charlotte. Now's the time to get out and enjoy it, especially with these events. See y'all out there!
Thursday, March 3
Special Salcheto Wine Dinner
Join aqua e vino tonight for a specially crafted five-course meal paired with wines from Vino-Vino. Tickets are $95 per person, and reservations are recommended for this fancy-schmancy dinner. For more information and to make a reservation, visit here.
Finger Painting: Grown-Up Style
Prepare to get your hands dirty at this event. All art supplies are provided, but you're encouraged to bring any alcohol or snacks you want. You're sitting on the floor for this finger-painting party, so bring a pillow along with the booze. Tickets are about $11.50 for this event at The Last Word, 5744 N. Tryon St. Buy a ticket here.
Friday, March 4
Get Rocked with the Checkers
A $25 ticket to this pre- and post-Checker game event gets you an hour of free beer before and after the game at Prohibition (200 N. Tryon St.), one vodka-Red Bull before and after the game for the first 150 people to buy tickets, a ticket to the Checkers game and transportation to and from Prohibition on a party bus. Check in starts at 5:30 p.m. Buy your ticket here.
Taste Your Way Around the World
Get those passports out, ladies and gents! Now in its second year, Whisky River, 210 E. Trade St., is taking you around the globe in an evening with food and drinks from eight countries. A $14 ticket includes six drink tickets and eight food tickets. The evening starts at 8. Buy tickets here.
Martini Mayhem
Bubble is both shaking and stirring it up tonight with a Martini Mayhem party. For about $32, you'll sample five different martinis while the DJs spin beats until 2 a.m. Bubble is at 210 E. Trade St. Buy a ticket here.
Saturday, March 5
Winter Fling
Plaza Midwood's annual winter shindig to bid farewell to the chill is this weekend. The Shuck and Awe Oyster Roast features dinner, dancing, raffles, a silent auction and alcohol for purchase. Both Birdsong and Legion Brewing will be on hand with its beers. The party starts at 6 p.m. at the VanLandingham Estate, 2010 The Plaza. Buy a ticket for $35 here.
Charlotte Craft Cocktail Crawl
Fans of cocktails and alliteration, unite! Sip your way through the EpiCentre (210 E. Trade St.), as bartenders at at least 10 spots conjure up craft-style cocktails. A ticket for $15 gets you a T-shirt, two free drinks and free entry to all participating spots. Registration begins at 8 p.m. at Rooftop 210. Buy your ticket here.
Mardi Gras Gala
Benefiting the Lupus Foundation of America's North Carolina Chapter, this party "let's the good times roll." For $175, you get a spread of Creole cuisine, live music from the band Hot Sauce. Access to a silent auction and a photo booth, a fortune teller and more. The good times begin at 7 p.m. at CenterStage, 2315 N. Davidson St. Buy tickets here.
Dancing with the Stars of Charlotte Gala
Charlotte Ballet's annual fundraiser and gala tears up the rug again this year, pairing notable Charlotte big-wigs and its dancers in an evening of dancing and fun. A $250 ticket to the gala includes a cocktail hour, Taste of Charlotte hors d'oeuvres stations, reserved seating for the performance and after party with cocktails, dessert, live music and dancing on the stage. Get your dancing shoes on, Charlotte. The party starts at 6:30 p.m. at the Knight Theater, 430 S. Tryon St. Buy tickets here.
Charlotte Roller Girls Season Opener
This action-packed game of women on wheels will also celebrate a decade of roller derby in Charlotte. Come cheer on your Charlotte Roller Girls, as they take on the Greensboro Roller Girls. Tailgating starts at 3:30 p.m., doors open at 4:30 p.m. and the game begins at5 p.m. Tickets are $12 in advance or $16 at the door. For more location on where to score tickets, visit here. The game is at the Grady Cole Center, 310 N. Kings Drive.
Sunday, March 6
The Kingdom Beyond the Queen City
This "white and gold black-tie event" showcases the city's music, fashion and art with live concerts and networking. A ticket is about $22 for the event today from 5 p.m. until 9 p.m. at Extravaganza, 1610 N. Tryon St. Buy a ticket here.
Verify dates, times, prices, and other info at the web addresses listed for each event.
Be sure to bookmark www.charlottemagazine.com/Blogs/Dusk-Till-Dawn to stay plugged into Charlotte's nightlife and social scene. Click here to sign up to receive the weekly Dusk Till Dawn e-newsletter.
Want your event featured in Dusk Till Dawn? Follow me on Twitter @Jared_misner and let me know about your event, or send me an email at dusktilldawnblog@gmail.com.
Send Jared an email at DuskTillDawnblog@gmail.com, or send him a tweet @Jared_Misner.

Also by Jared Misner:

→This Weekend's Social Events
→Bowling For Books, First Friday Fort Mill, Electric Luau Party, Soulmatic Carolina Music Fest and More, Aug. 6 to Aug. 9
→The Moon Walk, Candy Fest, Silly String Party, Booze Cruise and More, July 30 to Aug. 2
→Christmas in July, More Christmas in July, National Dance Day, National Tequila Day and More, July 23 to July 26