Get Stacy Kiebler's Look at Luna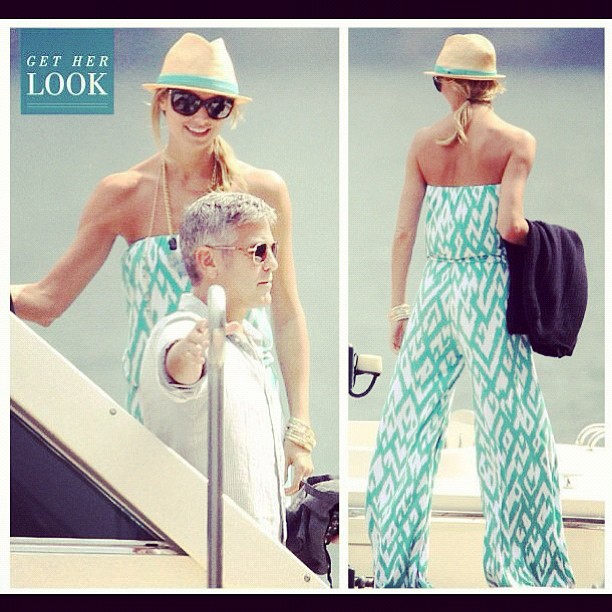 Whatever your opinion is of Stacy Kiebler, she dates George Clooney, and that's one thing I think most of would have to admit she's doing right. She was recently spotted with said adonis, wearing a green ikat jumper. So, I pose this question to you, readers: does the jumper put her in the right or the wrong? Personally, I like the jumper look, but I realize it's not for everyone. This is one trend that calls on the timeless rule: don't adopt the style unless it's right for you; if a jumper doesn't flatter you, pass on it.
If you're a jumper lover, you're in luck! The Tart Valerie Jumper in which Kiebler was snapped is available at shopLuna.com.