Get to Know: Robert Maynard of Famous Toastery
Breakfast spot opening five locations in region just this year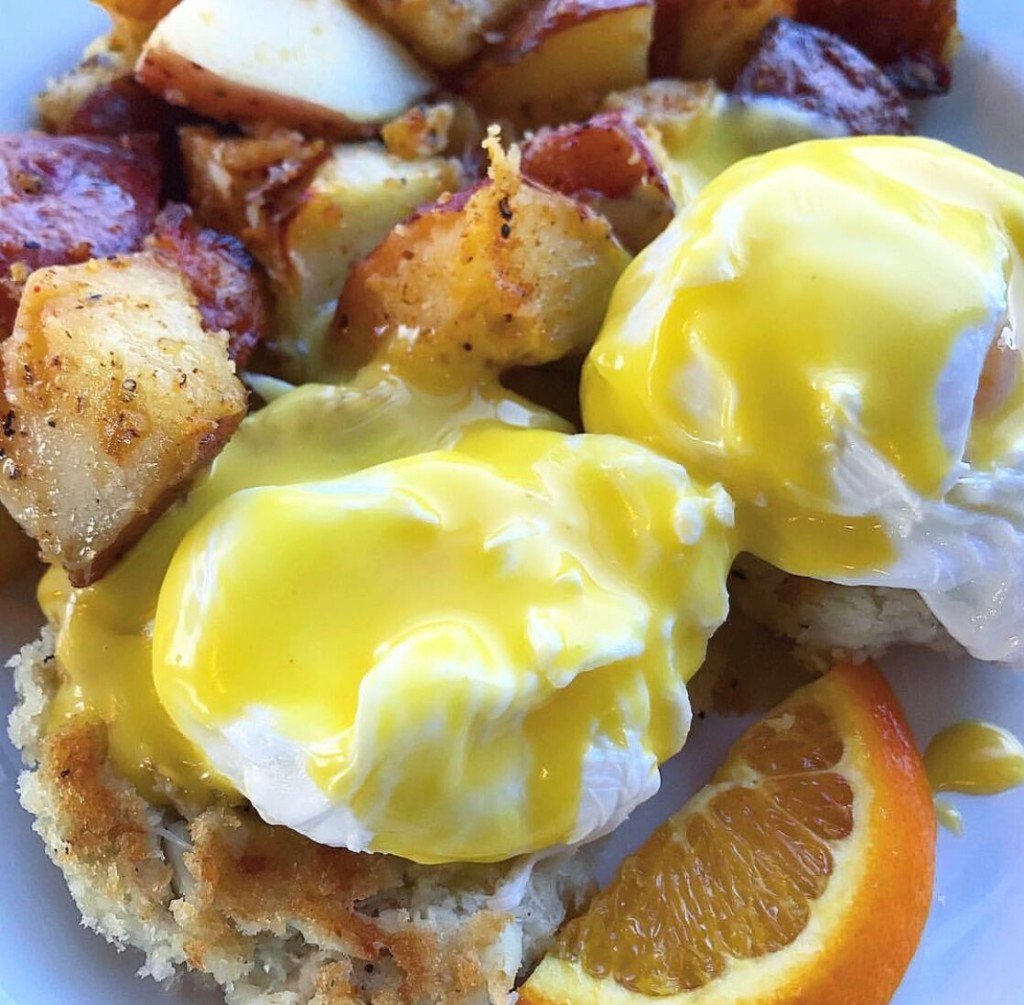 FOURTEEN YEARS AGO, Robert Maynard left a career in banking for the breakfast business, and then the wildest thing happened: he was a success. And not just a modest, hometown success story. Famous Toastery was a win no one saw coming. Today the Huntersville-based restaurant has 35 locations nationwide, and it made Entrepreneur magazine's Franchise 500 list in January. Charlotte magazine caught up with the man behind that delicious banana- and peanut butter-stuffed French toast to discuss his plans for expanding his breakfast chain in Charlotte—and across the country.
Name: Robert Maynard
Title: CEO of Famous Toastery
Hometown: Manhattan by way of the Bronx
Lives in: Davidson, N.C.
Favorite sports team: I grew up loving the Yankees – I was a Bronx kid.
Currently reading: Crushing It by Gary Vaynerchuk​
What inspired Famous Toastery?
My partner [Brian Burchill] and I grew up together on Long Island. In 2005, I was working in banking and real estate, and he had worked in restaurants in New York for years. He asked if I wanted to open a restaurant and I said absolutely not. But he convinced me to come down to North Carolina for three days, and by the third day we had a restaurant. We both really liked the breakfast business. At the time, there was Waffle House and IHOP. Growing up in New York, there were great breakfast and brunch places, and we saw a real opening here.
Why breakfast?
It's the only thing everyone eats. Not everyone eats Mexican, Indian, or Thai, but everyone has breakfast. It's universal. Even in Europe, they still have eggs, they're just prepared differently. It's a habitual meal…it gets the day started.
Why did you decide to franchise?
We opened the Dilworth location in 2011, and at that point we knew we had something really special. It was bittersweet, because franchising is a very different business. But it was a way to expand. We don't have a sales team; it's all been organic—we actually had to put the brakes on it for a while because we grew so fast.
Sounds like a good problem to have. How will you manage your growth moving forward?
We're trying to grow this thing in a responsible way. We don't just want to have tons of stores. We're not just a local group anymore—it's a multi-million dollar business. We're a Charlotte brand—this is where we started, this is where we're growing, and this is where we want to be. It's not about the number of stores. We're more focused on growing the right way, not growing just to grow.
What are your plans for expansion in 2019?
We have five stores opening in Charlotte this year … Denver, Concord, Ardsley Town Center, Mountain Island Lake, and Lake Wylie. We're also opening stores in Virginia and South Carolina. We're in seven states now.
Do you keep up with food and beverage trends?
There will always be McDonalds and Taco Bell—and we'll always have biscuits and gravy because the weekend is supposed to be indulgent—but these days more and more people are demanding healthy stuff. We've offered organic ketchup and cage-free eggs for years. We were doing gluten-free before it became a buzzword. We'll expand more on that with gluten-free cheesy biscuits, and we're getting into non-dairy cheese and meat substitutes. We'll also introduce more grab-and-go options.
Any other entrepreneurs that inspire you and your business model?
I always liked what Starbucks did, giving people healthcare and stock. They were ahead of the curve in that regard. It's not easy, being a tighter margin business, and they invested in their people. It's something we try to do—a lot of our people have been with us for many years and have gone on to run stores. We're taking a page out of the Starbucks book.
Any advice for aspiring entrepreneurs in the food and beverage sector?
This is not an easy business, and this is why a lot of restaurants open and close. It may look like a sexy business, but don't follow the sexy. You've really got to understand what's going to make you money, and know what your exit is. Do you want to grow it as a legacy brand? Do you want to franchise? Do you want to be an owner/operator? It's a lower margin business, so there's no room for error. You've got two major things: labor and food costs. If those things aren't right, you're not going to make it.
How has being an entrepreneur changed you?
I work harder than I would admit. I really, really like what I do, so I'm always on and I'm always going, thinking, creating. I'm going 24/7. There's no chilling out or relaxing for me…it's something I'd like to work on. But you've got a certain amount of time to live, so if you love what you do, do it. If you have something that's exciting, take it while you can. It's not all going to last forever. Do it while you can and make the best of it.
What's your favorite thing to order on the Famous Toastery menu?
The avocado benedict. It's a full avocado cut in half, put on the grill for a few seconds, then topped with eggs and pico de gallo.