Get to Know Whitney Thomas, 5Church's New Executive Chef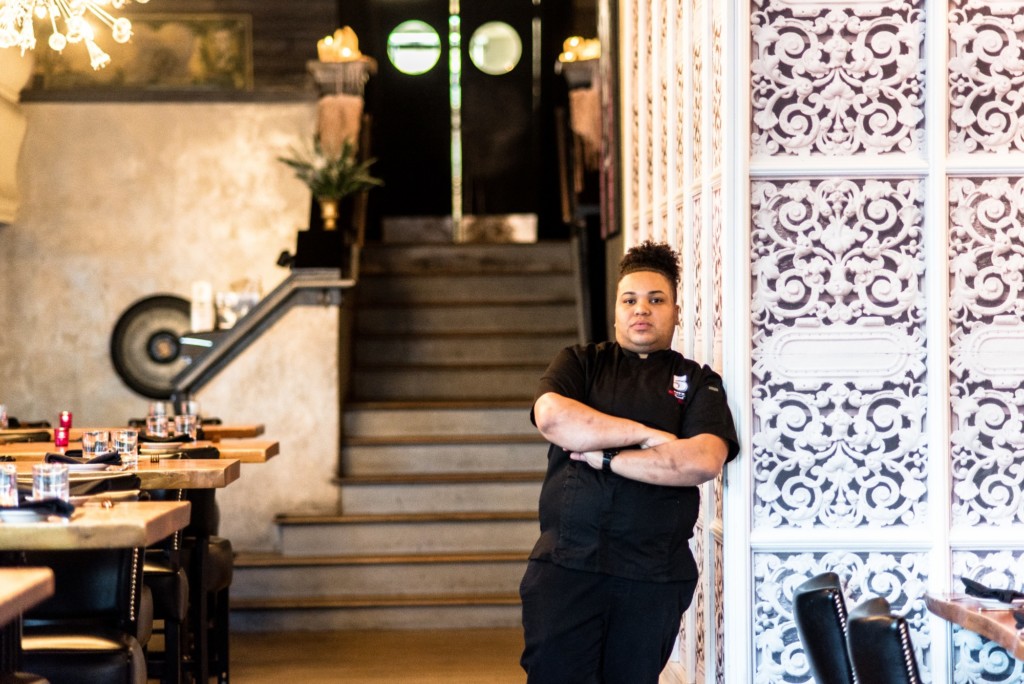 Whitney Thomas has stepped into the role of executive chef at 5Church, the popular uptown restaurant and weekend brunch destination. She takes over for Jamie Lynch, who has received several Best of the Best Voters' Choice awards since 2013.
Chef Whitney's newest contribution to the menu—her wildly popular Yellowfin Tuna Sushi Tots, made with crispy sushi rice, nori, unagi and sriracha mayo—is only the beginning of the creative plates she'll serve up in this new role. Let's get to know more about this culinary talent.
Age: 30
You may know her from: The Soul Food Sessions dinner series. (And she recently spoke to us for the story "A Woman's Place in the Kitchen" here.)
Hometown: Reidsville, N.C.
Currently lives: Charlotte, N.C.
Favorite sports team: Tarheels, Baby!
Currently reading: A book from Chef Jamie, On Food and Cooking by Harold McGee
Approach to cooking: "Trying to include whatever is local and available in my dishes."
Chefs she looks up to: Chef Jamie and Ashley Christensen
Ingredients you'll always find in her pantry: Sriracha
Favorite secret ingredient: "Sugar or honey is in almost everything I cook—I have a sweet tooth."
Guilty pleasure: Binge watching cooking shows (Chopped, Iron Chef or The Mind of a Chef) and The Walking Dead
Most comfortable shoes for the kitchen: Birkenstocks
Favorite thing to do outside the kitchen: Spend time with family
Rules to live by in the kitchen: "Always say 'Behind,' and always say 'Hot!'"
Favorite Charlotte restaurant (other than her own): Soul Gastrolounge
Chocolate or Cheese? Cheese
Coke or Pepsi? Pepsi, it's sweeter
Beer or wine? Beer
Coffee or Tea? Coffee
Vanilla or chocolate? Vanilla
Ketchup or mustard? Mustard
What she's most looking forward to in his new role: "Building on what the team has already worked hard to succeed at, and having creative freedom."
Why she's a chef: "It was the only passion I had—I started cooking at three years old, and all I ever wanted to do was cook."