Getting Jewel Tones Into Your Home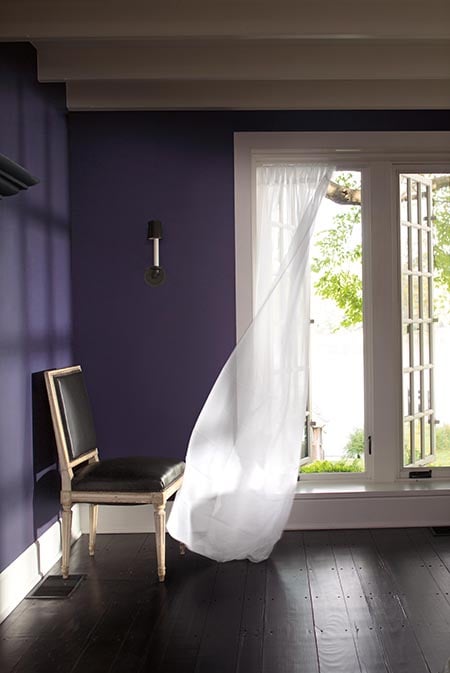 YOU DON'T HAVE TO BE royalty to take advantage of this regal design trend. Treat your interiors to a luxe upgrade with jewel-toned furniture and accents, or textures that give off an expensive impression. Your kingdom awaits.
COLOR
Be inspired by gemstones such as rubies, emeralds, sapphires, amethysts, and ambers. Radiating an air of opulence with a hint of vintage, furnishings dripping in these shades serve as focal points in any room.
FINISHES
The textures paired with these deep tints are equally bold. Velvet is experiencing a comeback, and lacquer evokes old-Hollywood glam. The two finishes infuse novelty into these pieces without kitsch.
ACCESSORIES
Paying homage to a trend doesn't require upheaving your entire home. To stay current, use gemstone colors in the forms of throw pillows, decorative canisters, and other small items.
(Top) Benjamin Moore Shadow paint; (Bellow, starting from top) Arden fabric sofa in Como Mustard, COCOCO Home, 704-892-6680; blue ceramic canisters, Theory Design Studio, 704-900-0840; Deep Branch mustard velvet pillows, Dressing Rooms Interiors Studio; emerald lacquered cabinet, Slate Interiors, 704-930-7890