Getting to Know Radicchio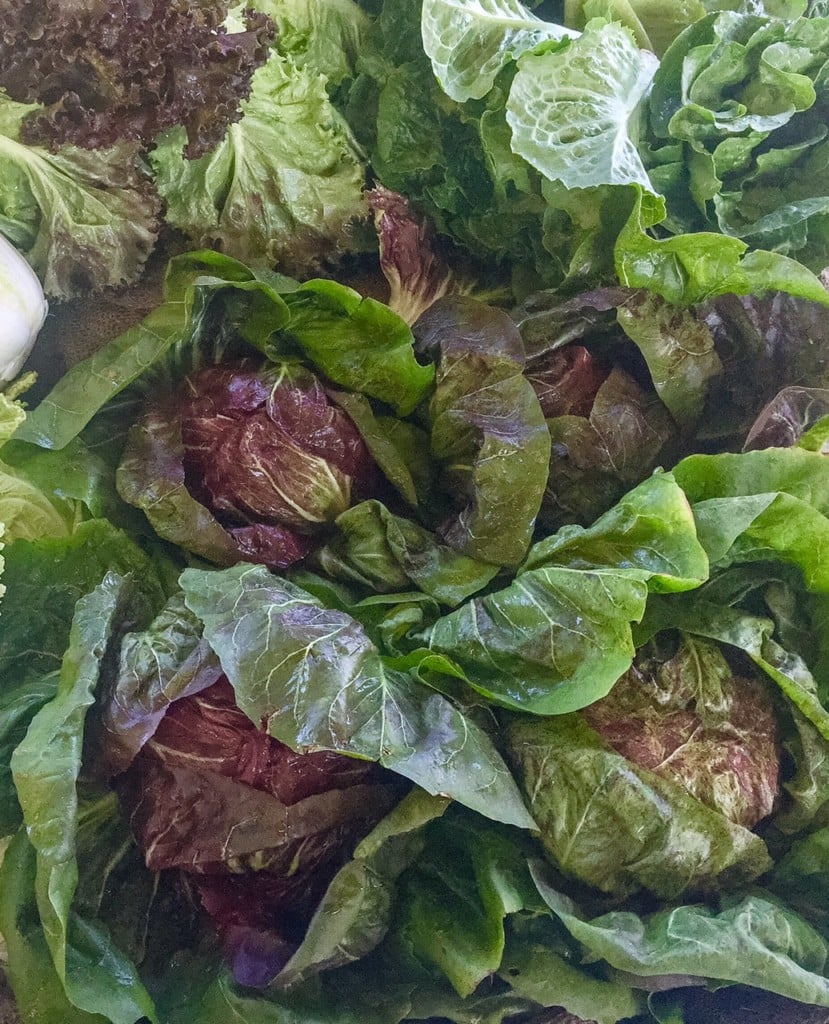 Radicchio, also known as Italian chicory, is probably one leaf vegetable you don't pick up at the store often (if ever). It might occasionally sneak its way into your bag of mixed greens, adding flashes of burgundy and a crunchy bitterness to your salad. But it's definitely an afterthought.
That deep color and delightful bitterness are two good reasons to give it more of a starring role, however, and some local restaurants and home cooks are doing just that. Aix en Provence, for example, is featuring it in a winter salad right now, where it comes marinated in red wine vinaigrette, charred, and served chilled with segments of tangelo. This hearty salad just feels right this close to winter.
Cooking radicchio helps to mellow the bitter taste, as does marinating it beforehand. It has a natural affinity for the richness of pork and goes well with pasta. A simple weekday meal that takes advantage of both these pairings is tossing ribbons of radicchio in with cooked pasta and your favorite Italian sausage. Do this at the last minute; the tender parts of the leaves will melt almost immediately. Add a little lemon zest or freshly grated Parmesan (or both), and you've got a complete meal in less than 30 minutes.
You can also roast wedges of radicchio in the oven or cut it up and add it to your next winter soup. If you enjoy bitter greens, serve it fresh in a salad with some good olive oil and balsamic vinegar.
That bitterness, by the way, comes mainly from lactucopicrin, which has strong anti-malarial and painkilling properties. Most of us probably don't need these qualities from our food, but radicchio does offer more nutritionally: it is loaded with antioxidants and vitamin K and has a good dose of important minerals like potassium and copper.