Good Bottle celebrating two years with an all-day party Saturday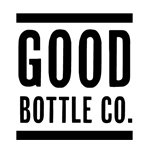 Beer. Bluegrass. Breakfast. Bottle share.
The alliteration is all part of Good Bottle Co.'s two-year anniversary party, "Two Good Years," which is this Saturday beginning at 9 a.m. and going all the way until 9 p.m. Owner Chris Hunt has stocked away some special kegs for this event; here's the lineup:
Hop, Drop 'n Roll (NoDa Brewing)
A Knight's Ale (NoDa Brewing)
Hot Pistol (NoDa Brewing)
Mecktoberfest (Olde Mecklenburg Brewery)
2013 Bourbon Barrel-aged Up All Night (Triple C Brewing)
Imperial Stout (Olde Hickory Brewery)
2013 1st Anniversary Barleywine (Wicked Weed Brewing)
Imperial Doughnut Break (Evil Twin Brewing)
18th Anniversary IPA (Stone Brewing)
That's 10 taps out of 12, so we may even see a couple more surprises Saturday. Good Bottle has become known for its "Good Morning Breakfasts," and Roots Farm Food Truck and Your Mom's Donuts will be on site serving up your favorite morning food. As in the past, the bottle shop will provide complementary coffee from Magnolia Coffee Co. Mark Schimick, who plays mandolin for Larry Keel and Natural Bridge, is the featured live music act.
Everyone is also invited to bring a bottle of rare beer or their favorite craft beer and take part in a bottle share beginning at 1 p.m., hosted by Mark Iafrate of The Beer Exchange. This is something to stick around for, trust me.
As part of an early celebration, Good Bottle will also have a customer appreciation day Thursday and offer $2 pints.