Good Bottle serving up treats, not tricks on Tuesday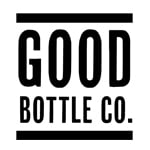 Here's a chance for you to satisfy your sweet tooth, along with enjoying some great craft beer.
Good Bottle Co. is pairing six different beers with various candy this Tuesday beginning at 6 p.m. Tentatively titled "Brews and Boos" or "Drink or Treat" (there's a contest going on in Good Bottle's Instagram page right now), the taplist is as follows:
Hi-Wire's Strongman Coffee Stout paired with Reese's Peanut Butter Cups
Mother Earth's Weeping Willow Wit paired with candy corn
NoDa Brewing's Triumphant paired with Almond Joy
Olde Hickory's Daniel Boone paired with Kit Kat
Sierra Nevada's Northern Hemisphere Wet Hop IPA paired with Sour Patch Kids
Wicked Weed's Dark Age Bourbon Stout paired with Twix
In other news involving the SouthEnd bottle shop, Good Bottle recently installed drink rails on its outside patio, with tables scheduled to arrive this week. More room to enjoy your favorite craft beers, and especially for when Good Bottle has its breakfasts, which tend to draw a good amount of people.