Goodbye Charlotte (for now)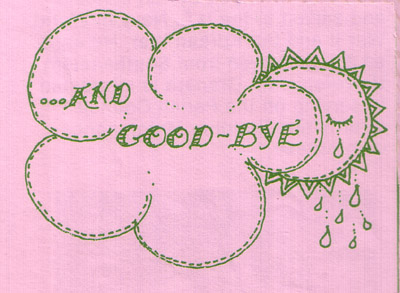 It is with mixed emotions that I blog to you all today, as today is my last day at Charlotte Magazine. I only assumed the role of Style editor seven months ago, but I've been writing this blog since August of 2008, when then Style editor, Sarah Crosland, and I thought it up over a cup of coffee. We wanted it to be a place where people could not only come for news and events happening in the Charlotte retail community, but also a place where fashion wouldn't be taken so seriously.
My personal style philosophy tends more towards shopping the sales at Ann Taylor Loft and buying underwear at Old Navy, so I've always felt a little self conscious about touting trends and clothing lines I could never afford to wear myself. This blog, for me, has been a place to explore the spectrum of fashion to the fullest, and I've really enjoyed writing it.
I am leaving you in the capable blogging hands of Charlotte Magazine's new Style editor, Victoria Robinette. But, if you are cool, she'll probably let you call her Torie. Here is a video clip of me and her dishing on Oscar fashion.
Take good care of her, will you please? And I hope you'll do me the honor of keeping in touch on Twitter!