Goodwill's Chic Boutique to Expand in South End
Brand-focused GW plans to open second location offering affordable, trendy clothing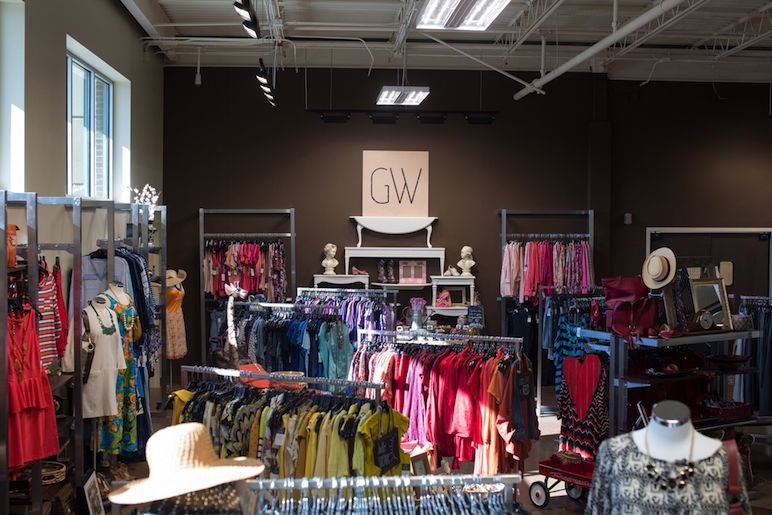 The GW Boutique, Goodwill's meticulously curated sister store, will open a second location in lower South End this summer. GW's first location is attached to the Goodwill Opportunity Campus on Wilkinson Boulevard and opened after its popularity at a 2015 holiday pop-up shop uptown.
When goods are donated to Goodwill, many of the best brands—such as Coach, Michael Kors, and Lily Pulitzer—end up at GW, which won a Best of the Best award in 2017 for Thrift Store. The chic shop abandons the lofty bins that are synonymous with thrift shopping in favor of color blocking apparel and accessories that often highlight the latest trends.
Shanise Wright, a manager at the current GW location, explains why access to high quality clothing is important for city residents. "Right now, there are a lot of struggling families who cannot afford business casual clothing for interviews," she says.
GW's affordable clothing helps customers and community members. All purchases at the boutique benefit the Opportunity Campus, which provides job training and employment services free for individuals in need.
The new location will be across from the Scaleybark Lynx station at 3609 South Boulevard. According to their website, they aim to be open by late July.