Goodyear Arts Announces Open Call for Residency Applications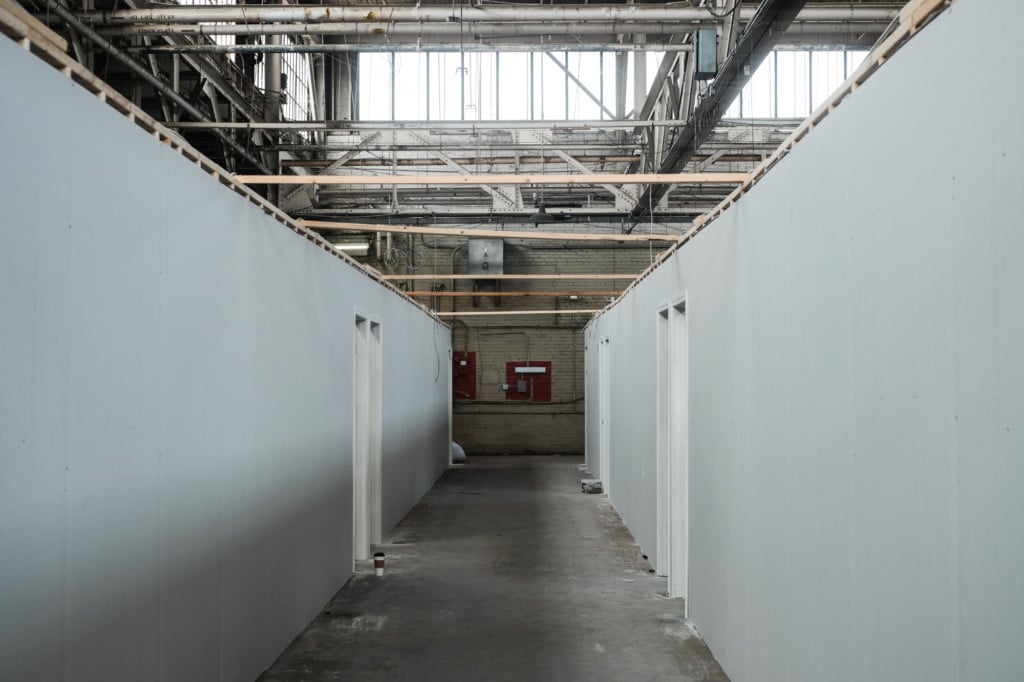 Now that Goodyear Arts is settled into its Camp North End space, it's time for next steps. The residency program announced that it's opening applications for nine residencies at the space for 2018. From Feb. 13 through Feb. 22, artists can apply through this link. This is the first time the group has used an outside panel in its selection process.
With each iteration of Goodyear Arts, the residency format has evolved. This time around, the duration is two months, with three sessions: April 1-May 31, July 1-Aug. 31, and Oct. 1-Nov. 30. Showcases take place on the last day of each of these runs. Residents get a private studio with access 24 hours a day and a stipend of $1,500. Residents are required to create a body of work to be shown at the showcases and collaborate with co-residents on those events. The residents will be announced in early March.
Only artists local to Charlotte and the surrounding area are eligible for residencies. Practitioners of visual, performing, and literary arts are all encouraged, with groups of up to 5 people eligible. (But full-time undergraduate students and former residents of Goodyear Arts are ineligible.)