Google's Got Style: Beta Launch of Boutiques.com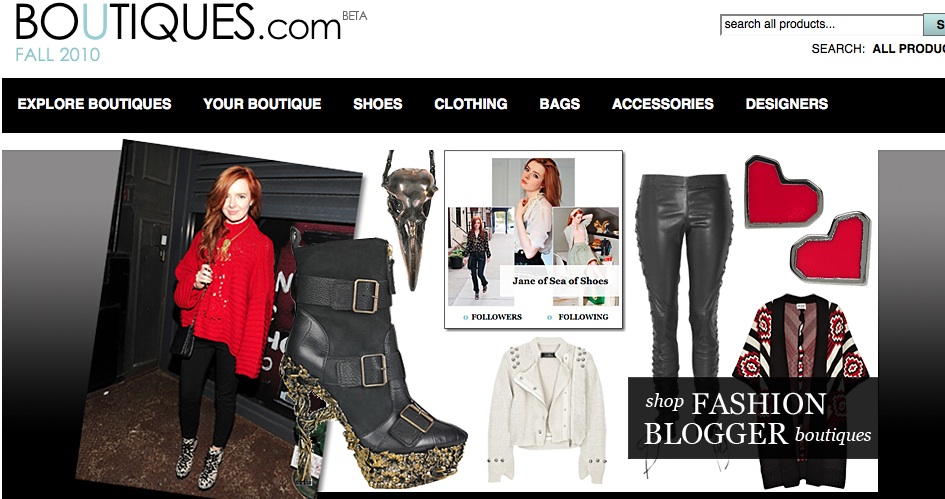 In George Orwell's "1984" a world was imagined in which every aspect of one's life was infiltrated and monitored by a controlling third-party monolith. "Big Brother" was feared and obeyed. In reality, Big Brother is Google, and we love him like we'd love, well, a big brother. We let Google into our email (so it can suggest ads and websites pertaining to the subjects within them), we let Google take pictures of our street and our house, we trust Google to help us find our way around the infinite web and cull thousands of meaningless bits of information into "most popular results". We can ask Google for anything: directions, book reviews, movie times, You Tube cat videos, photos of "celebrities with pretty hair" (hey, I like to bring my stylist some inspirational photos), and it delivers. Pretty much the only thing Google doesn't do is help us get dressed in the morning.
Until now.
Behold the beta launch of Boutiques.com, a website that aggregates online shopping from sites across the web and then organizes them into "curated" (their chosen term) collections of web "boutiques" for you to browse to gather inspiration or fill your online shopping cart. Following the fashionable lead of similar websites (like Piperlime) Google secured the involvement of stylish celebrities and respected fashion bloggers to create boutiques to fill their launch site. Chic celebs like Olivia Palermo, Jennifer Goodwin, Carey Mulligan and Mary-Kate and Ashley Olsen have pages dedicated to their favorite trends, brands and looks. All you have to do is click on an individual piece that catches your fancy and you'll be transported to the source store to make a purchase. You can also click and save looks for later, or to put in your own boutique and build a "curated" collection that is unique to you.
And of course, what would a website be in this day and age without a social media component! Boutiques.com lets you "follow" boutiques that you like and gain followers for your own boutique. Popular boutiques get promoted on the site, which means that you could go from being a casual fashion lover or small-time style blogger into a respected fashion "curator" within the universe of Google.
What do you think, Shop Talkers? Have you played around on Boutiques.com? Have you purchased anything through it? Do you have your own boutique set up that you'd like to share with other readers? Do you think Google is going to revolutionize online shopping for all time, or is this going to be a flash in the pan like Google Wave? We'd love to hear about it in the comments or on Twitter (@jenntgrab).