Grand Openings for Heist Brewery and Volume Lounge, Panthers Game on the Big Screen, and More Oct. 19-21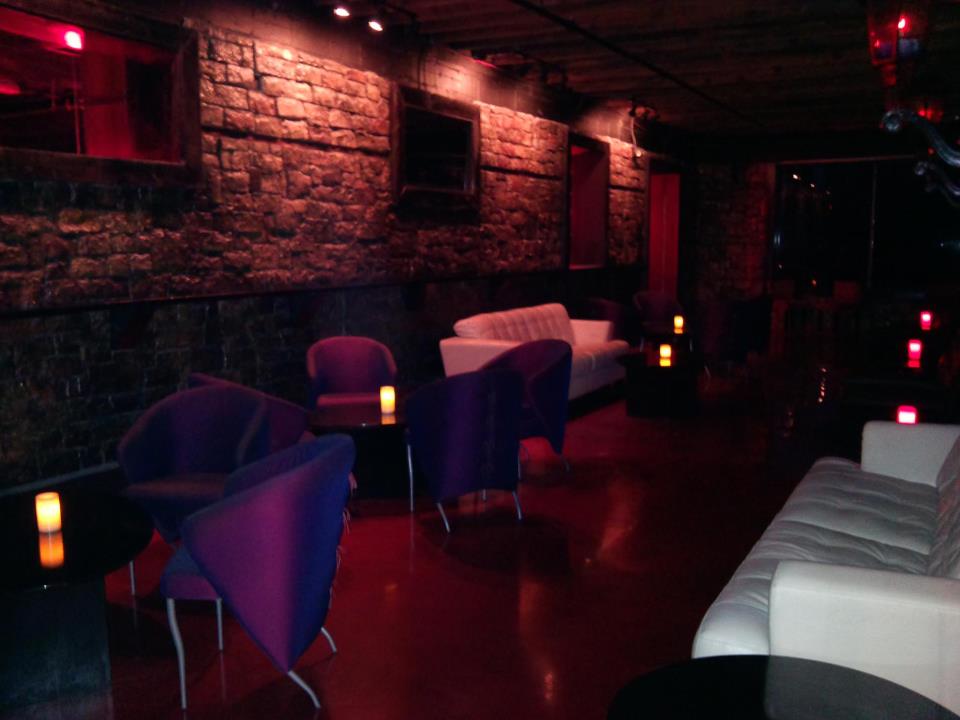 It's like grand opening season in Charlotte nightlife. Two venues held their grand openings last weekend, and a couple more are doing the same this weekend. Not to mention a few more places that have quietly opened recently. I hope to be able to chronicle them more in-depth for you all soon. Now, onto this weekend.
For more than a month, patrons have checked out Heist Brewery in NoDa. I got to experience the city's newest microbrewery for myself last night at a VIP tasting. And Heist Brewery is welcoming everyone tonight (October 19) for its official grand opening celebration.
The fun kicks off at 6 p.m. with free menu samples for the first hour, and there'll be food and drink specials all night. Enjoy specialty sliders from a giant cooker for only $2, $3 Light Lager pints, and more. Plus there'll be multiple prize giveaways of Heist merchandise and gift certificates. You'll be entertained by live music from the Josh Carter Band (7-10 p.m.), followed by The Dread Nots (10 p.m.-1 a.m.).
Now about last night, my visit to Heist was a pleasant surprise. I'd heard about it previously but all I knew was that it was the latest of the growing number of breweries to open Charlotte, and that it is located at Highland Mills in NoDa. The owners have worked wonders in the nearly 100-year-old historic building, occupying 6,700 square feet. From the main entrance, you enter an average sized bar room, but then that opens to a large space, complete with a second bar and loft. Great rustic touches have been added to the walls and décor, particularly the natural wood strips, and the brewery tanks are visible from behind a glass wall. There's also an outdoor patio. As cool as this place is to look at, you'll definitely want to check out the impressive food and drink selections. Heist Brewery, at Highland Mill, 2909 N. Davidson St., suite 200, heistbrewery.com.
Friday, October 19
Artist Launch Party
Juan Ossa is the newest featured artist at this popular dessert bar and lounge. Come out and meet the artist, have the opportunity to buy pieces from his collection, and enjoy complimentary hors d'oeuvres. 6-8 p.m. Free. Crave Dessert Bar, 500 W. Fifth St., cravedessertbar.com.
Nappy Luv: Natty Congo
This event is the culmination of Congo Week CLT, which brings awareness to the ongoing conflict in The Congo (Africa). Nappy Luv is a cultural event series that fuses various styles of music, dance, drumming, the elements of hip hop, spoken word, fashion, eclectic forms of art, and more into one festive environment. The theme Natty Congo is inspired by Bob Marley's international view of world peace, the uplifting of Africa, and his various references of the Congo in his music. 8 p.m.-2 a.m. The Chop Shop, 399 E. 35th St., chopshopnoda.com, congoweek.org, Facebook event.
Silent Disco Fall Finale
Before the weather turns cold, enjoy this party series one more time, this week featuring DJ Drex from Kiss 95.1 FM and DJ Daniels Jack. With silent disco, partiers are given wireless headphones, providing the music directly from the DJ rather than the traditional loud speakers. The event will also feature plenty of glow-sticks, lights, bubbles, CO2 jets, and more. 8 p.m.-2 a.m. Free. Pavilion at EpiCentre, 210 E. Trade St., pavilionatepicentre.com.
Saturday, October 20
House on the Lake
This house music festival brings together an eventful day, featuring nine local DJs, including DJ Rsenal, DJ Justice, Johnnie Davis, That Guy Smitty, Gary Jackmaster Wallace, Arthur Brouthers, Nat Eichler, BLNGXBDGT, and DJ Andy K. You're encouraged to bring lawn chairs. 12-8 p.m. Free. Park Road Park, shelter #1, 6220 Park Rd., Facebook event.
Second Annual Ultimate Fall Fashion Event
Presented by Pink Soles, a nonprofit focused on promoting the advancement of breast cancer research and awareness, this is a fashionable event for a good cause. Hosted by Naima Mora, winner of America's Next Top Model, the event will feature a runway fashion show, vendors, cocktails, complimentary hors d'oeuvres and desserts, musical performances, a silent auction, and more. Proceeds will benefit the Breast Cancer Research Foundation. 6-10 p.m. General admission, $30; VIP, $50. Wells Fargo Atrium, 301 S. Tryon St., pinksoles.org/ultimate.
10-20-2012: A Multi-Disciplinary Art Thing
A bunch of cool people are getting together for "art, drink, talk, dance," featuring 10 visual artists. 7 p.m.-midnight. General admission, free; VIP, $25. AKA Creative, 316 Remount Rd., tentwentytwentytwelve.com.
Volume Lounge Grand Opening
Plaza Midwood is becoming one of Charlotte's premier neighborhoods for nightlife, with its growing number of restaurants, bars, and lounges. Now, you can expect it to turn up with the opening of Volume Lounge, which is actually half-lounge, half-dance club. I popped in for a few minutes Thursday night, and can tell you it has the makings to become the next hotspot. The grand opening party features DJ Dirty Cutt, along with eye candy by The Chaotic Cupcakes. 9 p.m.-3 a.m. Volume Lounge, 1801 Commonwealth Ave., facebook.com/volumelounge.
Sixth Annual Pink Party
Party promoter Derek Braun (dbraun Promotions) was throwing big-crowd-drawing pink parties in Charlotte to support breast cancer research years before it became the October craze it is now. Label nightclub will be transformed into a pink playground and this year's event also features Las Vegas' video vixen DJ Girl 6, ILLuminautians, LED performers, Label dancers, aerialists, and more. Proceeds to benefit Amped For A Cure. 10 p.m. $10 and up; VIP tables available, vip@labelcharlotte.com. Label, 900 NC Music Factory Blvd., labelcharlotte.com, ticketssoeasy.com/PINK6.
Sunday, October 21
Sunday Football at The Saloon
Watch the Carolina Panthers game and several other NFL matchups on the many televisions here. Food and drink specials include 50-cent wings and sliders, $6 Bloody Mary, $10 domestic beer buckets, and half-price draft beer. Plus, every item you purchase will enter you into a raffle for a chance to win a $50 gift certificate to the bar, which you can use that day or any Sunday. Doors open 11 a.m.; Panthers game starts 1 p.m. Free. The Saloon at NC Music Factory, 900 NC Music Factory Blvd., thesalooncharlotte.com.
Mez Football Sundays
Catch the Panthers game every Sunday on one of the giant screens at this movie theater/restaurant/bar. Specials include $3 Bud Light, $6 Absolut, $5 Bloody Mary, and appetizer features. 12 p.m. Free; seating is first-come, first-served; free parking. Mez/EpiCentre Theaters, 210 E. Trade St., mezcharlotte.com.
Verify dates, times, prices, and other info at the web addresses listed for each event.
Be sure to bookmark www.charlottemagazine.com/Blogs/Dusk-Till-Dawn to stay plugged into Charlotte nightlife. Follow me on Twitter @HollidayInk; email me at jarvish@grownpeopletalking.com.