Great Escapes
Ten great spots to spend a couple days or a long weekend—the shopping, the fine dining, the spas!—all within driving distance of Charlotte. So pack your bags, fill 'er up, and spend the weekend getting away from it all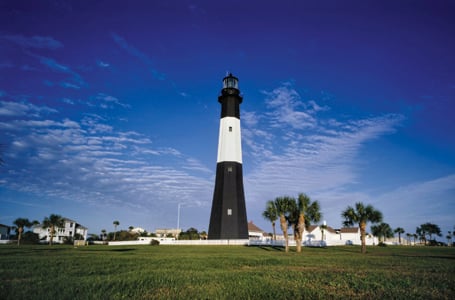 Amelia Island, FL
Miles from Charlotte: 374 miles
Estimated drive time: 6.5 hours

Reminiscent of a bed and breakfast romantically placed seaside, the twenty-five-room Elizabeth Pointe Lodge (elizabethpointelodge.com) boasts the amenities of a larger property but the intimacy of a quaint inn. (It received a 2008 Conde Nast Traveler Reader's Choice Award for being the second-best small hotel in the United States.) No matter the time of day, you'll find just-baked cookies, keep-it-coming lemonade, and enough rocking chairs on the property's expansive porches to never feel crowded. The boutique hotel (from $220 per night), which is on Amelia Island, just outside Jacksonville, offers a daily full buffet breakfast with home-fixin's like scrambled eggs with dill and applewood-smoked bacon and freshly made orange bread paired with warm berries. When you're not lazing on the white sand, bicycles are the transportation of choice; grab a sandwich to-go before a day exploring the town's beachy streets and strands. Built with the comfort of a big-brand hotel, Elizabeth Pointe offers high-end amenities like oversize soaking tubs and beach access with lounges and umbrellas. Should you need a late-night snack, twenty-four-hour room service means a super-friendly staff member will cook you up whatever is in the kitchen. Larger parties will love Katie's Light, a reproduction of a Chesapeake Bay Lighthouse; it has a "captain's bed" in the master bedroom, sleeps up to eight, and is surrounded by a 360-degree sunning deck with 180-degree ocean views. —Tara Bradley
Off the beaten path
While Fort Clinch State Park (floridastate parks/org/fortclinch) is famous for its Civil War-era fort and plethora of places to picnic, the best way to take in its natural beauty is by bicycle. Hop on a rental bike from Elizabeth Pointe Lodge for a quick jaunt to the park, followed by a three-mile ride under a canopy of age-old trees dripping with Spanish moss. Other things to do include shark-tooth hunting on the beaches, hiking the nature trails, and taking the Saturday nature tour through Willow Pond. Want to really step back in time? Check out the Fort Clinch Candlelight Tour, an evening tour led by a "real" Union solider.
Ordering fresh Florida seafood is a must here, but if you want to spice it up with tastes from Spain and Portugal, head to downtown Fernandina Beach's Espana Restaurant and Tapas (espanadowntown.com), located on Fourth Street. Parking is easy, but make reservations—tables quickly fill up here. Choose from daily specials while dining inside at a cozy corner table, or alfresco in the calming garden. Always on the menu, you'll find an array of hot and cold tapas like picadinho (pork tenderloin) and almejas borrachas (drunken clams), colorful salads like its famous sangria, and various takes on Spain's beloved dish, paella.
On the second Saturday of every month the historic downtown of Fernandina Beach features its Artrageous Artwalk—an open house of galleries and shops. Peruse the streets for paintings, sculptures, photography, and stained glass. After getting inspired, pull up a stool at one of the local watering holes, such as the Palace Saloon (thepalacesaloon.com). Dating back to the early 1900s, the sixty-year-old Pirates Punch recipe is still a closely kept secret. For younger tastes, drop into Amelia Island Coffee & Ice Cream, located on Centre Street, for two cool scoops of your favorite flavor. —T. B.
---
Asheville, NC
Miles from Charlotte: 129 miles
Estimated drive time: 2 hours, 15 minutes
"This is definitely not a doily kind of place," says a laughing Howard Stafford, co-owner of the Princess Anne Hotel (princessannehotel.com).
He should know. Not only do he and his wife own the place, they also operate it, and he even restored it.
Built in 1924 by the father of songwriter and crooner Johnny Mercer, the Princess Anne was first a grand hotel, then a number of other things, before falling into disrepair, reaching the verge of condemnation. Stafford, who had already completed more than thirty historic-restoration projects in Asheville, bought the place in 2003 and spent two years returning it to its former glory. He and his wife, Jen, decorated it with a delightful mix of the contemporary (the lighting, the art, the lack of doilies) and the traditional (the ironwork, the molding). Most accommodations (from $129) are suites with small kitchens; many overlook a quiet garden and fountain. Numerous porches are perfect for reading or sipping tea. That charm combined with the location makes the Princess Anne feel like a find.
It occupies a raised street corner in a quiet residential neighborhood, just a half mile (but a tough walk) from Asheville's bustling downtown. If Howard or Jen aren't around, one of the incredibly helpful concierges will guide you to the hippest eateries, most scenic hikes, or interesting galleries. That is, if you can motivate yourself to get your day started after the delicious chef-cooked breakfast (included), served daily in the well-appointed dining room. The menu changes every day (but expect fresh fruit and fresh takes on Southern favorites), and you'll find guests dining quietly alone or conversing with new friends. —Richard Thurmond
off the beaten path
Asheville's reputation as a culinary destination is growing thanks to restaurants like The Admiral (theadmiralnc.com). Located in almost-up-and-coming west Asheville, it looks like a complete dive from the outside. Inside it's not much better. But chef Elliott Moss's menu, which changes daily, offers such adventurous—and delicious—combinations as South Carolina quail with arugula, peach vinaigrette, avocado crema, and pickled onion ($11 for small plate); seared diver scallops with quinoa, grilled asparagus, carrot tzatziki, and pistachio crumb ($23); and peanut butter banana bread with coconut-banana crème anglaise, caramelized banana, and cilantro cashew ($6). After 10 p.m. on Saturdays, the lights go down and The Admiral morphes into a DJ-led dive bar.
Asheville is home to one of the most vibrant music scenes in the Southeast. The large and comfortable THE Orange Peel (theorangepeel.net) draws the country's hottest indie bands, while intimate venues like the Grey Eagle, Jack of the Wood, Tressa's, and Westville Pub book a great variety of local and national rock, bluegrass, and jazz acts. Plus, beautiful venues like the Diana Wortham Theater and Thomas Wolf Auditorium often play host to well-known national acts. There is something for anyone, any night of the week.
Down in a valley along a river and train tracks, the River Arts District (riverartsdistrict.com) is what NoDa wishes it were. More than 130 galleries and studios occupy converted warehouses and factories in the area, and hipsters gather at The Wedge for drinks and conversation. Also in the area is the Grey Eagle, which is one of the Southeast's best rock clubs, and 12 Bones, a divey steakhouse with a cult following. On November 13 and 14, all of the studios will be open for the twice-yearly studio stroll. —R. T.
---
Palmetto, GA
Miles from Charlotte : 276 miles
Estimated Drive Time: 4 hours, 45 minutes
In the 1990s, after a trip to the Chattahoochee Hills countryside, an Atlanta couple purchased a ninety-acre farm and 1905 farmhouse on a whim. Today, they've restored that farmhouse into the elegant seven-room Serenbe Inn (serenbeinn.com, rooms from $130 per night). From the farmhouse, you can stroll by a five-acre organic farm, past a tranquil lake, and into the charming, pedestrian-focused community. Or, for a true rural experience, wander the miles of trails through farmland filled with animals including bunnies, goats, pigs, and even llamas. And after a day spent breathing the fresh country air, enjoying the inn's luxuries—
a secluded pool, fragrant gardens, and croquet lawn—is the perfect way to unwind. Included in your stay is a full country breakfast each morning, but you'll also want to try the inn's restaurant, The Farmhouse, for an elegant evening meal or Sunday lunch. Using local ingredients, the á la carte menu is full of savory dishes like tender baked chicken in a lemon-onion butter sauce or fresh squash soufflé. Chef and co-owner Marie Nygren has created a dining room experience that feels more like having dinner in an old Southern home than in a restaurant. And while your cozy room waits upstairs, you'll want to linger over one of the rich desserts or a glass of wine to enjoy the hum of quiet conversation as the evening slowly winds down in true Southern fashion. —Sarah Crosland
Off the beaten path
Just a short walk down a winding country road with pastoral views, you'll find the Serenbe community (serenbecommunity.com), celebrated for its preserved green space, creative residents, and eco-friendly
buildings. Contemporary homes line the community center, as do galleries, a LEED-certified bakery, a chic spa, award-winning restaurants, and innovative boutiques. Interspersed throughout the community are public art features, lush gardens, and, of course, the natural wooded land.
Just a quick car trip away from Serenbe is the
historic town of Newnan. Find restored old Southern homes on tree-lined streets, perfect for long walks through the pre-Civil War neighborhoods. In Newnan's Historic Downtown (main streetnewnan.com) you can browse stylish shops and enjoy a variety of dining options, all housed in historic buildings. On a cool day, make sure to stop in Holly Cottage Tearoom (hollycottagetearoom.com) for an authentic late-afternoon English tea experience complete with fresh pastries. Try the sencha Kyoto cherry rose tea, which offers flavors of sweet cherry and a light hint of rose, making it the perfect cup to relax with after a full day.
Serenbe offers three restaurants and you won't want to miss The Hil on the Hill (the-hil.com). Located on Selbourne Lane in the Serenbe community, The Hil on the Hill features dishes that use ingredients found in the Serenbe Organic Farm. Inside the restaurant you'll find a stylish and inviting
dining area with neutral hues, but if the weather is nice, opt for a spot on the patio, which overlooks the charming lane below. While the dinners and lunches served at The Hil are
delicious and packed with farm-fresh ingredients, plan for a weekend brunch, when you can enjoy your mimosa and one of the chef's famed cinnamon rolls with crème fraîche frosting on the sunny patio. —S. C.
---
Blowing Rock, NC
Miles from Charlotte : 94 miles
Estimated Drive Time: 2 hours
n Driving the long, winding road to get to Westglow Resort & Spa (from $275 per night; westglow.com) is almost as peaceful as the resort itself. Almost. That is, until you find yourself on Westglow's forty-acre estate, with its breathtaking panoramic views of Blowing Rock, and you realize this is a hidden gem in the Blue Ridge Mountains. Built in 1917, the stately Greek revival home was once the vacation property of New York-based artist Elliott Daingerfield. But it wasn't until 1991 that Westglow changed hands and became the upscale restored mansion that it is today. The bedrooms have since been updated and transformed into quaint, elegantly appointed guest rooms boasting luxurious hypoallergenic bedding, claw foot tubs, and impressive mountain views. Before dinner in town or on property at award-winning Rowlands Restaurant, order a glass of wine or a cocktail and slide into one of the white Adirondack chairs that line the front of the mansion's porch. Here the long, grassy hill leading up to the home is lit with soft strokes of sunlight that fade as the sun sets behind the Blue Ridge Mountains, which peek above the property's tree line. —B. M.
Off the beaten path
There are plenty of reasons to wander into downtown Blowing Rock for dinner and dessert—Woodland's Barbecue and Kilwin's are just two required stops while in town. But don't be too eager to leave the comfort of Westglow—after all, just downstairs from your comfy guest suite is Rowlands Restaurant. Expect American cuisine married with a Southern touch (Grateful Growers mustard-grilled pork tenderloin and blackberry-honey-glazed pork belly come to mind) and a dining experience that's at once comfortable and upscale.
To truly appreciate how peaceful Blowing Rock is, skip Grandfather Mountain and Blowing Rock and instead consider hiking to one of five waterfalls in the area: New Year's Creek Cascades, Glen Burney Falls, Glen Mabry Falls, Boone Fork Falls, and Cascades. A quick trip to Trails.com will show you the most scenic routes so you can take in the autumn splendor before reaching the falls.
Blowing Rock is just as fun to visit in the wintertime, what with the nearby ski resorts and the annual Blowing Rock WinterFest (blowingrockwinter fest.com). The fest is held every January and hosts a free polar bear plunge (if you dare take the challenge) in addition to bonfires, kids' activities, musical acts, and often a chili cook-off and wine tasting. It's a perfect way to unwind after a morning on the slopes. —B. M.
---
Charleston, SC
Miles from Charlotte: 210 miles
Estimated drive time: 3 hours, 45 minutes
The historic William Aiken House (patpropllc.com) is an iconic Charleston city house painted bright yellow with crisp white trim and ornate, wrought iron gates. Situated on King Street, just blocks from Marion Square Park and among popular shops and restaurants, it's impossible to miss. What you might miss, however, is the quaint structure nestled in its shady courtyard. Characterized by large black shutters against a pale yellow edifice, the Carriage House at William Aiken claims two of the most charming sleeping quarters in all of Charleston, but hardly anyone knows about them. Each of the two Carriage House quarters contains two stories with a cozy sitting room and kitchenette on the first floor and an even cozier bedroom and bathroom on the second. Exposed brick walls, ornate moldings, antique furnishings, and views of the quiet courtyard come standard, as do baskets full of locally made treats and the most coveted perk in all of downtown Charleston—free parking right outside your door. The price of a night in the Carriage House (from $159 on weekdays and $179 on weekends) beats the price of a stay at almost any midrange chain on the peninsula, but offers the charm and historical elegance usually found at only the most elite inns. There's just one catch: you can't book the Carriage House quarters if the William Aiken property is booked for a wedding or social event (high wedding seasons are April through June and September through October), but middle-of-the-week stays and off-season bookings are typically easy to come by. —Jenn Grabenstetter
Off the beaten path
For high-end sea cuisine, make reservations at Fish (patpropllc.com), which is just a few doors down from the Carriage House at William Aiken, and is the property's signature restaurant. Executive Chef Nico Romo was recently awarded the status of Master Chef in his native France. In addition to the fine seafood dining offered on the peninsula, Charleston also offers up some good ol' fashioned raw bars with atmospheres as salty as the sea. Check out the Shem Creek Bar & Grill (shemcreekbarandgrill.com), just across the Ravenel Bridge from the mainland in Mount Pleasant, for fresh oysters and charming views of the boats that bring them to the docks.
There's no better way to start or end a night out in downtown Charleston than with a cocktail at one of the city's hopping rooftop bars. The cocktail bar at the Vendue Inn (vendueinn.com) offers unparalleled views of Charleston Harbor, while the swanky lounge atop the Market Pavilion Hotel (marketpavilion.com) lets you look down on the nightlife hustle and bustle on East Bay and Market streets.
The South Carolina Aquarium (scaquarium.org) draws thousands of tourists each year,
but very few know that you can actually go behind the glass of the giant tanks and exhibits
in a special tour called "The Aquarium from the Bottom Up." The tour starts in the aquarium basement and goes all the way to the roof, letting you see the staff and volunteers at work as they maintain and care for the different species. A second behind-the-scenes tour takes you inside the aquarium's Turtle Hospital facility, which rehabilitates endangered sea turtles. —J. G.
---
Charlottesville, VA
Miles from Charlotte: 272 miles
Estimated Drive Time: 4 hours, 30 minutes
Set on 100 acres several miles east of Charlottesville, the Clifton Inn (cliftoninn.net) feels like it's in the middle of nowhere—but that sense of peaceful isolation might be the best part about this Relais & Châteaux property. To get there, you'll drive through lush Virginia forests, past verdant horse farm pastures, and around rolling vineyards, which all set the tone for a weekend at this distinctly Southern inn. The inn features white columns, tall oaks, and a grand front porch, dating to before the Civil War. You'll find eighteen elegantly decorated rooms and suites with freshly cut flowers from the property's gardens, luxurious Molton Brown soaps, and plush linens (from $195-$795 per night). But don't spend too long inside because you'll want to explore the historic property's garden paths, peaceful lakeside dock, and wooded waterfall infinity pool and hot tub with cozy lounge areas. Of course, the inn's real appeal comes after a long day of wandering through the nearby vineyards and historic homes, when you can return for a cup of English afternoon tea and pastries in the quiet living room or a chilled glass of local wine on the verandah. Dining at the inn is a must, and the menu is filled with flavorful dishes, often with ingredients from local farms. You'll find luscious delicacies like soft pillows of ravioli stuffed with sweet pear and salty pecorino cheese resting in a sage butter sauce, or a tender duck breast with a rich seared foie gras in a slightly tart huckleberry sauce. Prices are by the course, and meals can be three to five courses, so plan on an evening of indulging. Of course, at the Clifton, indulging yourself is the point. —S. C.
Off the beaten path
Grab a map from the inn's concierge and spend an afternoon sipping wines from the local family-operated vineyards. Hoping to spot a celebrity on your wine tour? Stop at Blenheim Vineyards (blenheimvineyards.com), the small winery owned by musician Dave Matthews. Tastings are $5 per person and you'll have the chance to try five whites and four reds from the vineyard's two local sites.

Charlottesville is steeped in history, and no place makes that more clear than two-hundred-year-old Michie Tavern (michietavern.com). Located just down the road from Monticello, it's the perfect lunch stop on a day of touring. You'll find period-attire-costumed servers and historical cutlery, but none of that detracts from the true focus: hearty, Southern fare created from eighteenth-century recipes and served buffet style. Dishes like fried chicken, smoked pork, stewed tomatoes, and hot homemade biscuits can be washed down with cold sweet tea or hot mulled apple cider.
Charlottesville's Historic Downtown Mall (downtowncharlot tesville.net) is the perfect place to spend an afternoon. Located in the city's center on the old Main Street, it's home to more than 120 shops and thirty restaurants as well as a renovated theater, pavilion for outdoor concerts, and indoor ice-skating rink. There's a charming locally owned and colorful paper shop, Rock Paper Scissors, and a branch of the trendy apparel chain store Urban Outfitters. Order a scoop of homemade ice cream at the 1950s-style Chaps Ice Cream shop and enjoy a walk past the historic buildings on the tree-lined street. —S. C.
---
Pittsboro, NC
Miles from Charlotte: 140 miles
Estimated drive time: 2 hours, 30 minutes
When R. B. and Jenny Fitch purchased the early-20th-century white clapboard farmhouse that used to be the homestead for the Fearrington family farm, they had a single goal in mind: to open a restaurant that would be worthy of acceptance into the elite Relais & Châteaux association. There was just one problem. Relais & Châteaux requires its member properties to have a fine dining establishment and overnight accommodations. So the Fitches built an inn. In fact, they built a whole village. Located just twenty miles from the hustle and bustle of downtown Chapel Hill now lies the idyllic village of Fearrington, a planned community filled with walking trails, boutique shops, and family neighborhoods. The crown jewel, of course, is the Fearrington House Inn (fearrington.com), which did become a Relais & Châteaux member in 1988, and with good reason. Thirty-five finely appointed rooms, elegant bathrooms equipped with luxuriant Molton Brown products, and a
AAA Five Diamond in-house restaurant
(still housed in the original historic homestead) make for an intensely charming
getaway ($275-$575 per night). In addition to a full gourmet breakfast, you're also treated to complimentary English afternoon tea at 4 p.m. and Port wine with chocolates during the nightly turndown service. Should you summon the willpower to leave your
pampered surroundings, the inn's property contains immaculately kept gardens (styled after those seen at English and French estates during the Fitches' travels) begging to be strolled. —J. G.
Off the beaten path
Executive Chef Colin Bedford is a master of farm-to-fork cuisine, and his talent and dedication have earned the Fearrington House Restaurant (fearrington.com/house/restaurant.asp) a coveted certification from the Green Restaurant Association, as well as a five-diamond rating. Be sure to leave room for dessert—the warm white chocolate banana bread pudding and the hot chocolate soufflé (the restaurant's signature dessert) might just be the best things you'll eat all year.
The Somerhill Gallery (somerhill.com) is a nearly 10,000-square-foot space flooded with natural light from forty skylights and filled with contemporary photography, glass sculpture, and rotating exhibitions. The Ackland Art Museum (ackland.org), just ten minutes from the inn, features works by renowned artists like Rodin, Degas, Delacroix, Warhol, and Rosenquist. Their collections span from ancient Egyptian to modern photography, and there's even a room furnished with period furniture from different English and European eras.
The Research Triangle is full of excellent theater venues with lineups of can't-miss classic shows. This month you can see the edgy Samuel Beckett masterpiece Happy Days at the Kenan Theatre ($10-$45; playmakersrep.org) September 8 through 12, or reconnect with the Bard at a performance of As You Like It at the Paul Green Theatre September 22 through October 10 ($10-$45; playmakersrep.org). —J. G.
---
Savannah, GA
Miles from Charlotte: 252 miles
Estimated drive time: 4 hours, 20 minutes
Spend even a few moments in Savannah and you'll be seduced by the city's Southern charm, with its green oaks dripping in Spanish moss, cobblestone streets lined with colorful homes, and gardens filled with famous statues and fountains. Spend a few hours and you'll be trying to figure out how to move to the city to spend your days enjoying its fresh seafood, Southern drawls, and fascinating history. One of the best places in town to immerse yourself in Savannah's magic is the Hamilton-Turner Inn (from $159; hamilton-turnerinn.com), which overlooks the famous Lafayette Square. First built in 1873 as a park-side mansion for Samuel Pugh Hamilton and his family, it was the first residence in Savannah with electricity, survived the fire of 1898, and was purchased by Francis Turner in 1915. Known as the Hamilton-Turner House, it became famous for rowdy parties and was featured in the novel Midnight in the Garden of Good and Evil. In 1997 it was converted into an elegant inn offering seventeen luxurious guest rooms and suites, with many featuring cozy fireplaces and relaxing spa baths. Each room is different, but all fit perfectly with the surrounding city's historic nature, with stately canopy beds, vintage trunks, and antique furnishings. Not that you'll want to spend much time in your room. Each morning guests are served a gourmet breakfast in the refined dining room, and in the afternoon guests congregate in the parlor for cups of tea with views of the park. Too busy sightseeing to pause for tea time? In the early evening guests are also offered wine and hors d'oeuvres in the parlor for a moment to relax before heading out for the night's activities. —S. C.

Off the beaten path
Sure, there's plenty to do inside Savannah's city limits, but you also happen to be in one of the most beautiful areas in the Southeast for seeing natural wildlife. A quick drive to nearby Tybee Island offers views of coastal marshlands and gorgeous beaches, perfect for a day spent in the sun. To really experience nature's gifts up close, head to Sea Kayak Georgia (seakayakgeorgia.com), where you can rent kayaks to explore on your own or join in on one of the company's tours.
Savannah is well known for its artists, with Savannah College of Art and Design drawing creative types from around the world. Possibly the best place in town to see art, though, is at the Art Center at Savannah City Market (savannahcity market.com). At this group of working studios you'll find original works by more than fifty local artists ranging from fine art to contemporary pieces. Stop for a chat with many of the artists themselves, who often work in the studios. And plan your visit for the late afternoon or early evening, when you'll often find live entertainment from local bands.
For an experience that blends the city's historic charm and its famed fresh seafood with contemporary and innovative dishes, make a reservation at Elizabeth on 37th (elizabethon37th.net). This elegant restaurant is set in an early-1900s Southern mansion and uses local vegetables and seafood as well as its own home-grown herbs to create dishes like pan-seared sea bass with roasted mushrooms and goat cheese-cauliflower flan or clams served with roasted Vidalia onions, country ham, and truffle oil. —S. C.
---
Little St. Simons Island, GA
Miles from Charlotte: 340 miles
Estimated drive time: 6 hours
If you're looking to really unplug, this is the place for you. This 10,000-acre private island may only be a fifteen-minute boat ride from the Hampton River Marina, but once you arrive you'll truly drop off the grid and step into a place that exudes early-1900s country charm. The family-owned property is committed to conservation and sustainability, and today the island is limited to just thirty-two overnight guests (all-inclusive rates start at $600 per night double occupancy and include meals, drinks—including alcohol—and all activities; littlestsimonsisland.com). Accommodations include the more modern River Lodge, where rustic cabin rooms look out over the river and the glowing south Georgia sunsets, and the Helen House, a historic 1920s tabby house with romantic antiques and a courtyard. Wherever you sleep, though, the main attractions are outside. Botany and garden tours, night walks on the beach to look for nesting turtles, bird watching, and fishing are just some of the activities available to guests. In addition to the organic garden, refillable Camelbak water bottles (that you take home as gifts), and the on-site naturalists' dedication to wildlife preservation, the lodge has installed sustainable geothermal heating and cooling systems for some of the buildings. The island can be bought out for events like family reunions, but most nights of the year it's a mix of families and couples just looking to get outdoors and connect with nature. —Jackie D'Antonio.
Off the beaten path
Fall and winter are when the organic garden has the best harvest, so meals (served family style in the main lodge) are especially bountiful. You'll also be able to take in the fall foliage and tour the garden with one of the naturalists to learn more about their efforts to sustainably grow everything from squash and figs to herbs and flowers for centerpieces.
If you want to break away from the group for a bit and explore on your own, ask the kitchen to make you a picnic lunch and take off on bikes or a motorized skiff for an afternoon all to yourselves. Any staff member can give you a fifteen-minute introduction to the skiffs as well as a map and radio so you don't get lost. With 10,000 acres to explore, it really is like your own private island.
There's a rich family history surrounding this island, and the main lodge is full of photos and memorabilia that give you a glimpse into the past. Memos and letters from the mayor of New York, where the owners, the Berolzheimer family, were originally from, hang on the walls, as do hunting images and a letter from the second President Bush thanking the staff for a wonderful visit last year. It's worth slowing down and appreciating the social history as well as the natural environment you come to enjoy. —J. D.
---
Southport, NC
Miles from Charlotte: 211 miles
Estimated drive time: 4 hours
If Charleston is too touristy, Myrtle Beach too Myrtle Beach-y, and Hilton Head too much like a giant country club, the village of Southport might be for you. Located at the mouth of the Cape Fear River, only twenty minutes from Wilmington, Southport is devoid of outlet malls and minigolf and rife with history, cozy shops, and comfy waterfront dining. And a delightful place to rest your head is the newish Robert Ruark Inn Bed and Breakfast (from $145; robertruarkinn.com).
Named for the famous author and Southport native son, the restored Victorian opened last year and has already gained a steady stream of regulars, who rave about the luxurious rooms (all five of them) and extravagant breakfasts. On the latter, the shrimp and grits and sugar bacon is innkeeper and trained chef David Gale's specialty, but he also makes his own fudge and assorted other delicacies. And make sure to gather on the verandah for wine and appetizers before walking to any one of a number of nearby restaurants (try Mister P's Bistro or the Pharmacy).
Only a block from the harbor, the Ruark is an easy stroll past historic cottages and under towering live oaks to the antiques shops of downtown. But make time for the yacht basin, populated with tiny fishing vessels as well as some of the largest yachts you'll ever see. You could while away an afternoon just watching the boats come and go. And in Southport, that qualifies as time well spent. —R. T.
Off the beaten path
An easy walk from the Ruark is the Provision Company (provision company.com). This popular, open-air eatery is right on the harbor (bring your Deet) and is the ultimate no-frills seafood joint. Tell the nice folks at the counter what you want (if there's a line, which there usually is, a cook may even sneak you a sample), grab a cold one, and find a table. While you're waiting for steamed shrimp (trust us on this one), a burger, or a grouper sandwich, look for porpoises in the harbor. After dinner, wander down to the T-shirt shop for ice cream (you can't miss it).
Southport is a maritime village, so no stay here is complete without some time on the water. You could charter a fishing boat (ask your hotel for recommendations), but why not learn to sail? Dave and Carolyn Prior at PRIORITY SAILING (prioritysailing.com) have been on the water for more than forty years, and they'll set you up on a cruise on a fifty-two footer, an ecotour for the kiddies, or a private sailing lesson (intro class is $75).
This may seem obvious, but plenty of visitors to Southport proper never bother to go to the beach. This is a mistake. There are plenty of almost-deserted beaches on OAK ISLAND, just a five-minute drive away. If you stay at the Ruark, David will give you his inside tips on the best spots. Families will like the convenience and restaurants at YAUPON BEACH (and fishermen will like the pier), the closest of the four beaches on the fifteen-mile-long island. If you're looking for more solitude, head to WEST BEACH, all the way at the end of the island. R. T.