Great Gatsby Gala, Southern Women's Show, Panther Nation Bar Crawl and More, Aug. 25 to Aug. 28
A Panther Nation bar crawl joins the monthly InstabeerupCLT this Thursday to get your weekend started on the right foot.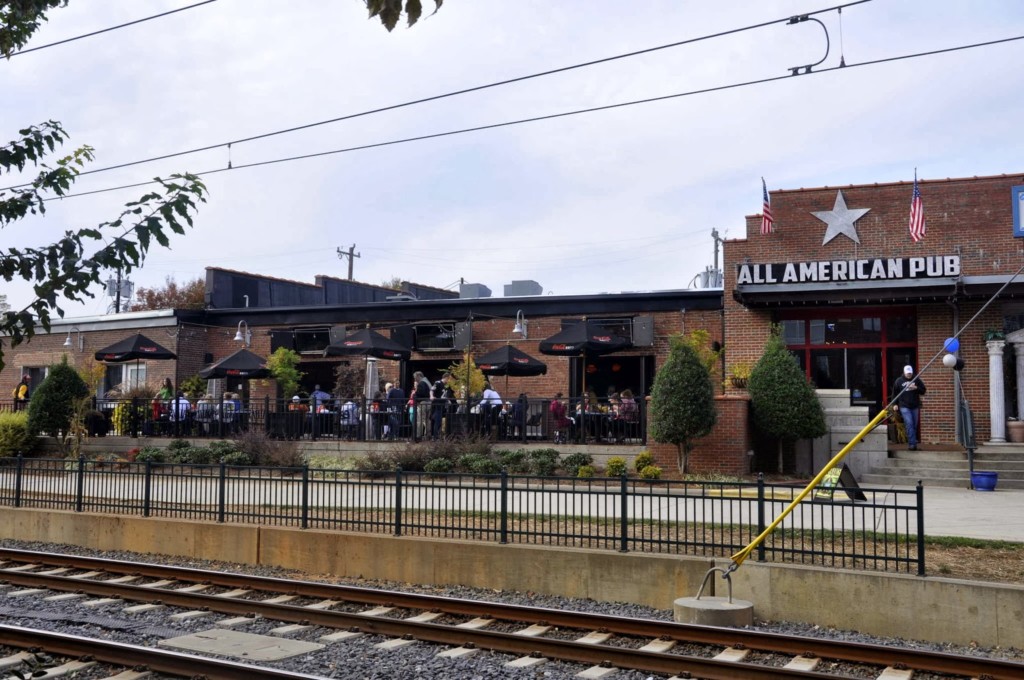 It's back-to-school season, which gives teachers and parents one final weekend of freedom. Enjoy this jam-packed weekend of bar crawls, a dance festival, a gala and more. See y'all out there!
Thursday, Aug. 25
InstabeerupCLT
You know the drill. Bring your business cards, your best smile and get ready to make new friends while drinking local beer. This month's meet-up spot is Blue Blaze Brewing, 528 S. Turner Ave. The fun starts at 6 p.m. There is no admission fee.
Panther Nation Bar Crawl
Join your fellow Panthers fans tonight as you travel across Uptown in this Panthers-loving bar crawl. The crawl starts at Tilt On Trade, 127 W. Trade St., from 6 p.m. until 8 p.m. and continues to Roxbury, BlackFinn, SIP, Tin Roof, 204 North and Whisky River. Tickets start at about $11, but they become cheaper the more you buy. Buy them here.
Friday, Aug. 26
Disco Party
Ice Martini Bar is turning back the clock tonight for its second-annual '70s Disco Party. Break out the Saturday Night Fever look and get ready to boogie tonight. Get down at this party, starting at 9 p.m. at 9525 Birkdale Crossing Drive in Huntersville. There is no admission fee.
North Carolina Tango Festival
Last week, we welcomed the Salsa and Bachata Festival back. This week, we have the North Carolina Tango Festival. The weekend-long festival features workshops, tango experts and more. The dance-filled weekend is at the Sheraton Charlotte Airport Hotel, 3315 Scott Futrell Drive. Ticket prices vary, but a weekend pass starts at about $155. Buy one or, because it takes more to tango, two here.
Preseason Post-Game Party
The Panthers take the field tonight for the preseason opener against the New England Patriots, and the after party is at Whisky River. The EpiCentre spot, 210 E. Trade St., features free mechanical bull rides, giveaways and more. The party starts at 10 p.m., and there is no admission fee.
Saturday, Aug. 27
Southeastern Conference Alumni Bash
In the rare moment when North Carolina State University, Duke University and the University of North Carolina at Chapel Hill don't get all the spotlight, alumni of the SEC schools take over Oak Room, Slate Billiards and All American Pub today. Wear your alma mater's colors, mend the rift between the University of Georgia and the University of Florida and enter to win one of many raffle prizes. The party is from 2 p.m. until 7 p.m. at 200 E. Bland St. and also includes a cornhole tournament, food trucks and a DJ. There is no admission fee.
The Great Gatsby Gala
Turn back the clock even more tonight, past the disco '70s. It's a Roaring '20s speakeasy gala tonight! From 7 p.m. until 11 p.m., the Wells Fargo Atrium, 301 S. Tryon St., enjoy heavy appetizers and desserts, a live band, dancing, unlimited beer and wine, and a silent auction. This black-tie event benefits The National Multiple Sclerosis Society's Greater Carolinas chapter. Tickets cost $75 for one or $120 for two. Buy them here.
Pet Block Party
You heard right. A pet block party. Each of the participating venues (The Broken Spoke, Sugar Creek Brewery, and Olde Mecklenburg Brewery) will all feature animals up for adoption along with vendors like King of Pops and the Urban Feed Store. The block party spots will also feature raffle prizes throughout the day. There's no admission fee to this party from noon until 5 p.m. at 227 Southside Drive. Bring the pups along!
Cornhole Tournament and Block Party
Along with a cornhole tournament, Tyber Creek Pub is also bringing a bounce house and live bands to this block party. Registration for the tournament starts at 12:30 p.m. and costs $5 per team of two. The block party lasts until 10 p.m. at 1933 South Blvd. There is no admission fee.
Queen City Battle of the Bands
The top marching bands across the Carolinas come to Memorial Stadium, 310 N. Kings Drive, tonight to compete in this battle of the bands. Event organizers estimate the crowds will be "well over 10,000 fans" for this event, so come early if you want a seat. The battle gets started at 7 p.m., and tickets cost $20. Buy them here.
Sunday, Aug. 28
Southern Women's Show
Truly, there's so much happening here that we don't even know where to start. From a teacher-appreciation day, to a kitchen stage, and vendors upon vendors purveying everything from beauty products to food items to fashion and more, there's a lot happening. The trade show actually starts Friday and runs through today at the Charlotte Convention Center, 501 S. College St. The show's open 10 a.m. until 7 p.m. Friday and Saturday and 10 a.m. until 5 p.m. Sunday. Ticket prices vary. Buy them and find out more information here.
Verify dates, times, prices, and other info at the web addresses listed for each event.
Be sure to bookmark www.charlottemagazine.com/Blogs/Dusk-Till-Dawn to stay plugged into Charlotte's nightlife and social scene. Click here to sign up to receive the weekly Dusk Till Dawn e-newsletter.
Want your event featured in Dusk Till Dawn? Follow me on Twitter @Jared_misner and let me know about your event, or send me an email at dusktilldawnblog@gmail.com.