Great Scot!
An uptown pub offers more than 150 single malt Scotch choices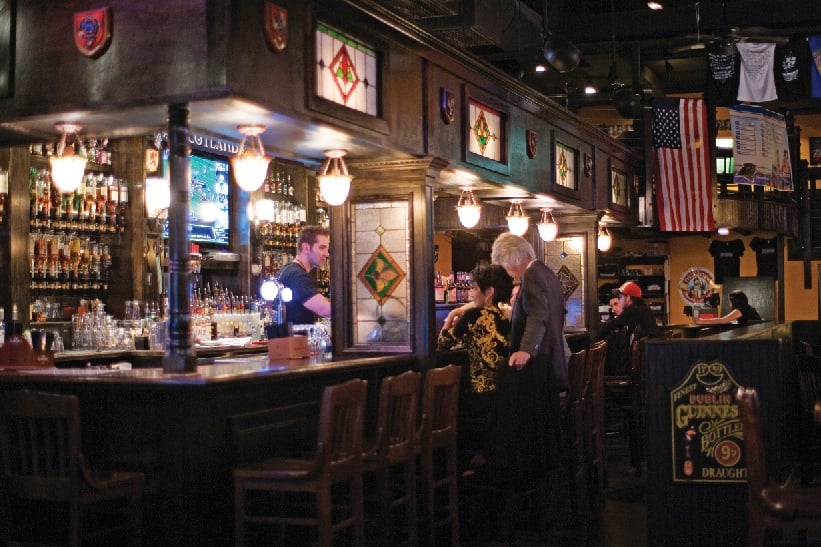 What: Molly MacPherson's Scottish Pub and Grill
The 411: In the 1800s a Scottish family matriarch moved to Nova Scotia and opened a pub. More than a century later, in 2005, two of her great-granddaughters opened a pub in her name in Savannah, Georgia, and then another location two years later in Richmond Hill, Georgia. In June, the pub opened in Charlotte.
Vibe: The décor here is distinctly Scottish—a long bar in ornate dark wood and country flags and family crests hang from rafters. The large, multi-level space is conducive for big crowds and has plenty of tables, seating, and televisions to suit them. But the most unique spot in the pub is on the second level, where you and your companions can sip your Macallan 12 in the comforts of a Scottish-style living room, complete with replica furniture, fireplace, and books on the culture.
Who's there: People come here to drink. There are more than seventy-five beers, including about twenty-five Scottish beers, and the establishment touts the largest selection of single malt Scotch on the East Coast, with more than 150 choices. This means you can expect to see everyone from the older sophisticated drinker to the fresh-out-of-college guys ready to party. What sets it apart: It's a pub and a grill with a menu that is plentiful (and very Scottish), with appetizers like Scottish Meat Pies and Guinness Onion Rings, as well as entrées such as salmon and steak.
Where: 127 N. Tryon St., 704-335-9609, macphersonspub.com.
When: Sun-Wed, till midnight; Thu-Sat, till 2 a.m.