Guestbook Idea: A Wishing Tree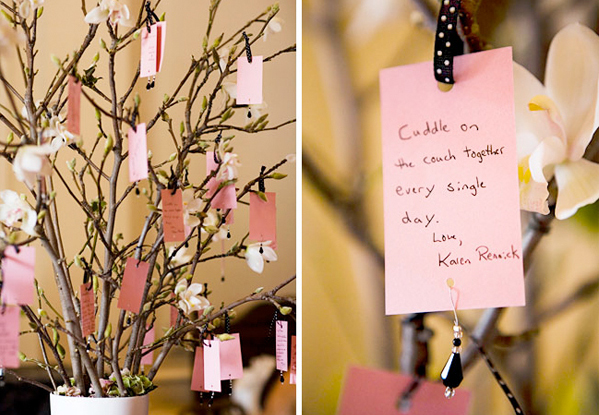 Every part of your wedding, big or small, should be unique and reflect your style. Guest books included. Rather than having a book full of signatures that you will never look at again, consider a wishing tree.
My DIY Wedding Day suggests using cherry, apple, or magnolia branches with orchids or carnations tied on. These manzanita branches from Save-On-Crafts.com might even bloom on their own. Put them in a pretty pot near the entrance to your ceremony and provide pen and paper nearby. I like these handmade cream tags for a clean and elegant look.
With this wishing tree as your guest book, you can ask your friends and family to write down advice or wishes they have for you. After your wedding, you can collect all the cards in a memory box or scrapbook as the perfect keepsake to your special day.