GUIDE: A Girls' Getaway in Columbia SC
In Partnership With Experience Columbia SC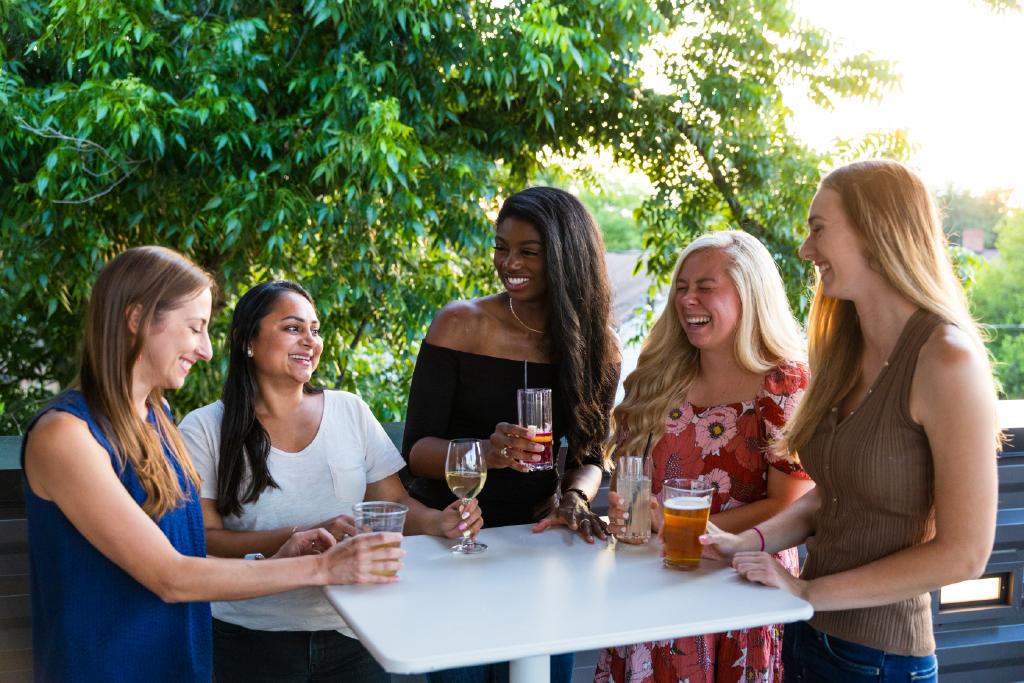 Looking for an excuse to get away for a weekend with your girls? We've got you covered! From cute brunch spots to ample shopping, Columbia SC has something for everyone in your girl gang.
---
Friday
Afternoon
Take a half day off work and get an early start on the road to this capital city—you are on vacation, after all. Grab a late lunch at The Gourmet Shop to fuel up for the afternoon—they're especially known for their Chicken Salad, Brie and Bacon Croissant and the Mimosa Kit. After lunch, peruse the shop for kitchenware, fine wine, and delectable cheeses.
Pop across the street to see some of Columbia's boutiques on Saluda Avenue. Try Corbeau for the latest in bohemian trends and Revente for designer items on consignment. Vestique, also located in the Five Points district, is another popular boutique that stays on trend.
If you aren't shopped out, Devine Street has a bevy of locally-owned boutiques with unique finds for anyone in your group. Try My-Kim Collection, Just the Thing, LaRoque, or Brittons for the perfect t-shirt or tie for the boys back home.
All of that shopping will make a girl thirsty. Head to Savage Craft Ale Works in West Columbia for some craft beer or wine and afternoon snacks. Here, you'll likely see locals (humans + dogs) gearing up for the weekend.
Head back to the Main Street district to check in and freshen up at Hotel Trundle. This boutique gem has an eclectic décor that will have you swooning.
Evening
Walk to The Vista district for drinks at Coa Agaveria y Cocina. They take fresh ingredients to another level with hand-squeezed fruit juices and fresh garnishes that will have you taking an Instagram-worthy shot before your first sip.
A Columbia mainstay, Motor Supply Co. Bistro changes its menu daily according to what local, fresh ingredients the chef has on hand. Think pan roasted scallops, shrimp & grits, bone-in pork chops, and artisan cheese boards. They also boast a farm-to-drink menu.
Wander back to Main Street and pop into the vibrant and oh-so-chic Smoked for a nightcap before calling it a day.
---
Saturday
Morning
Saturday morning calls for Soda City Market, an experience that's equal parts eating, shopping, and people watching. Locals and visitors alike come to Main Street each week to eat from local food trucks and peruse the dozens of hand-crafted products. A few shopping vendors to look out for – Hippy Do Da Creations specializes in handmade, funky leather earrings + statement clutches that everyone will be jealous of. Also in the must-have accessory category is Nana by Sally's handmade bags made from end-bolts of leather and fabric "seconds" to make bags that are unique to each owner.
For a bite to eat, there are more food vendors than we can count. From Paella South to Fleur d 'Licious Creole to The Lick Pops, there's a flavor for everyone.
Afternoon
Take in some of Columbia's world-class attractions this afternoon for some education (and Insta-worthy photos). Start in the Historic House & Garden District with a self-guided tour of the gardens at the Hampton-Preston Mansion. There's no ticket needed to walk through the gardens and the backdrop includes more flowers and greenery than you can count + a swing.
Back on Main Street, you'll find several murals and public art structures as you make your way to the Columbia Museum of Art. Check their website to find out more about their latest traveling exhibition and their permanent collections.
If you have some extra time, some of our favorite spots on Main Street include Mast General Store for some outdoor inspiration and Sweet Cream Company for handmade ice cream.
Evening
Head a few minutes down the road to West Columbia and delight in French-ish cuisine at the hot spot, Black Rooster. Its bright décor and rooftop bar (and specialty cocktails) will have you wanting to spend the rest of the night overlooking the river and the city lights.
---
Sunday
Morning
Before you head out, stop by Blum on Devine Street for a handcrafted coffee and breakfast.