Guide: BOOM 2017 in Plaza Midwood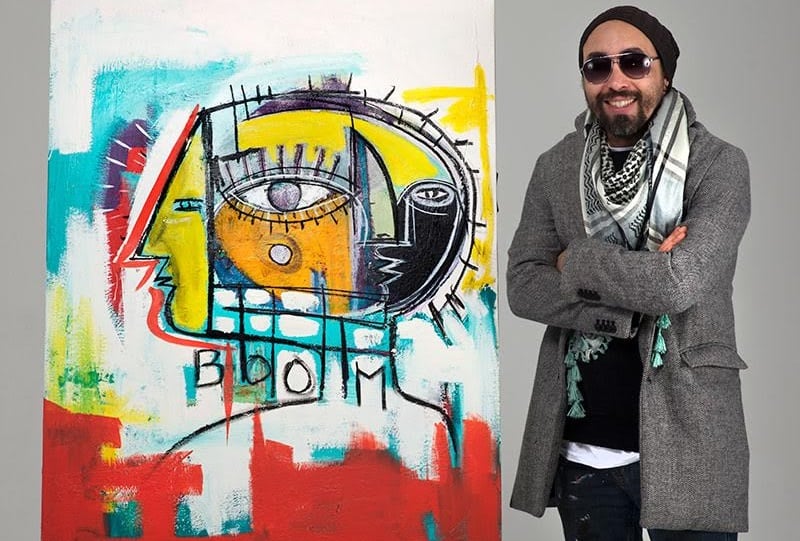 BOOM IS BACK in Plaza Midwood, and the artist-led festival now contains more artists, new venues and collaborations, and both free and ticketed events. The packed three days of activities run Friday through Sunday (April 28-30) and take over the Rabbit Hole, Petra's, Snug Harbor, Plaza Midwood Library, International House, and the outdoor stage at the Intersection. Below, check out our picks on what to see in this rendition of BOOM. We start with the opening night festivities.
---
Don't Miss the Opener
The BOOM Preview Party ($10), taking over the Rabbit Hole on Thursday night at 7:30 p.m., is a solid primer for what to expect. Meet spoken word artist/actor/writer Quentin Talley, hear tunes spun by DJ SPK, and experience surrealist cabaret from The Tampones.
---
Visit Twenty-Two During Downtime
"BOOM Interconnected," the current visual art show at Twenty-Two, highlights artists participating in BOOM. On Friday and Saturday, you can fill in a gap between performances by visiting this showcase and grabbing a beer or two.
---
Mix It Up
BOOM's complete list of performers and participating organizations: "Moving Poets, Kayla Hamilton, Carlos Robson, Brianna Smith, Matt Cosper with Jon Prichard, Naimah Kisoki, Mall Goth, John Tosco & Tosco Music Party, Susie Films with 100 Words Film Festival, Hip Hop Orchestrated, Baran Dance, Loose Leaves Showcase, Urban Zue, AfroPop, Jazz Arts Initiative, Piedmont Culinary Guild, The Mint Museum, Charlotte Symphony, and The Light Factory."
So here's our advice: With ticketed events only running $10, this weekend gives you an opportunity to get out of your comfort zone for just a few bucks. Mostly just a visual art fan? Take in dance performances from TAPROOT (Aug. 28 at 6 p.m., Aug. 29 at 8:30 p.m., and Aug. 30 at 2:30 p.m.). Typically don't do theater? Try the humorous "Mall Goth: Musical Theatre" performances (April 28 at 7:30 p.m., April 29 at 3:30 p.m., and April 30 at 4 p.m.).
---
But Take Advantage of the Free Events
The outdoor stage at the Intersection is free again, this time armed with performances from an ensemble from DRUMSTRONG, Loren Fletcher Dance, Baran Dance, Lala Specific, a Mint Museum workshop for kids and adults alike, Hip Hop Orchestrated, and others.
Also, head over to the International House for a few free events. with shows from Lara Americo and Terrance Shepherd, a Tosco Music Party, an event hosted by 100 Words Film Festival, and a screening of the award-winning film Embrace of the Serpent.
---
There's a ton going on this weekend, and at these prices and with this volume, BOOM's emerged as a must-see grassroots arts event. (Maybe that's why they recently nabbed an award.) For a complete schedule of what's happening this weekend and links for tickets, head to the event's official site.