Guide to Charlotte Personal Chefs Who Will Cook at Your House
Whether you want help with healthy meal planning or just a romantic dinner for two, here are all the resources you'll need.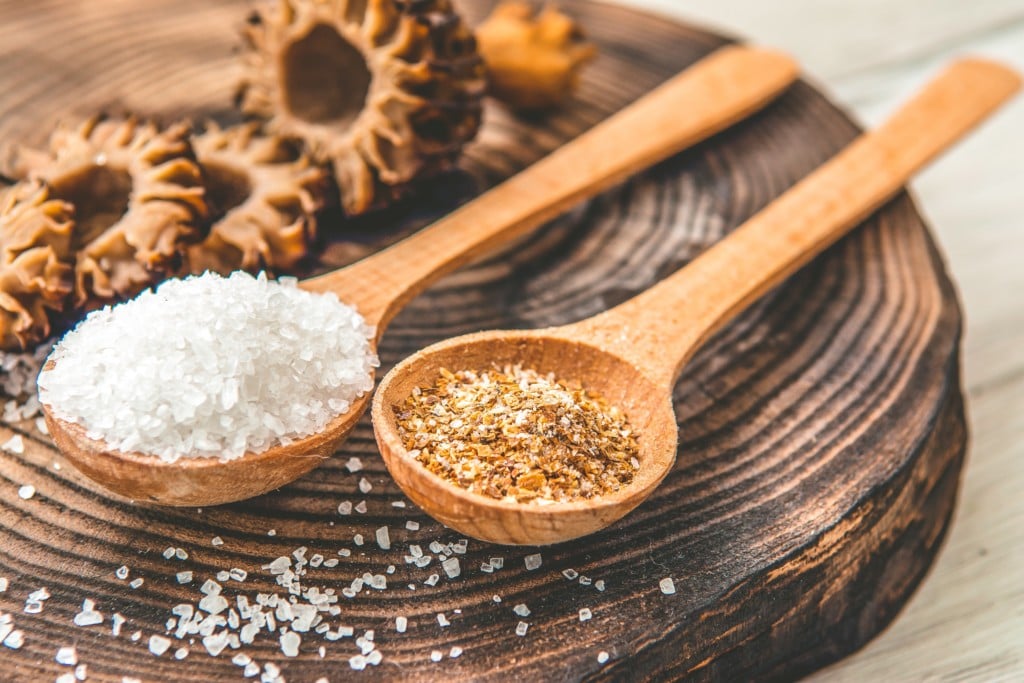 Make any weeknight memorable with Charlotte's robust personal chef scene. The below chefs are willing to come cook at the best place in town—your kitchen. They'll bring the pots and pans, and clean-up is included, too. All you need is an empty stomach, a dinner companion, and the willingness to be treated like royalty for a night. Tough call, right?
All of the mentioned chefs and companies service the Charlotte area.
Personal Chefs in Charlotte
In comparison to caterers, personal chefs usually include a small team of servers or cooks with one head chef leading the operation. Cooking in clients' homes is pretty much their bread-and-butter… if you will. Caterers, on the other hand, specialize in large-volume orders and drop-offs, and they don't typically cook in-home.
Chef Garrett Tallent leads this James Beard-nominated team. Before Bon Vivant, Tallent's chops include being Wake Forest University's Athletic Department Chef as well as luxury restaurant Peninsula Grill's Head Banquet Chef in Charleston. As far as cooking at your house goes, according to their website, Bon Vivant Culinary can handle oyster roasts, garden parties, cocktail parties, and—of course—private dinners for two. Visit their website or call (704) 579-5811.
If the name is any indicator, Chef Susanne Dillingham can fit in just about any kitchen size. Though she's small, Dillingham's culinary prowess has made big waves. The Charlotte chef has completed a great amount of culinary schooling, so it's no wonder she's a sommelier. Oh, and she competed on Food Network's "Extreme Chef." In addition to private dinners, she also offers food and wine pairing parties, which sounds like a great girls' night in the making. Visit her website or email susanne@thetinychef.biz for inquiries.
Don't worry—Chef Lisa Brooks will do the food shopping for you. Then, she'll whip it up in the kitchen—whether it's for a dinner party or just a weeknight meal for your family. You can view sample menus here, and keep in mind that any dietary restrictions or special diets will be taken into consideration. Call the office number (980) 216-CHEF, email orders@heartandsoulchef.com, or visit the website.
Created for Charlotteans who need help meal planning, Salted Chef allows you to choose meal plans or create your own for a personalized healthy eating experience. You can use Salted Chef's team in times of busyness, or you can take advantage of the service for dietary needs; either way, their team of professional chefs will make sure your stomach is satisfied. Call (800) 234-5924, email info@saltedchef.com, or visit their website for more information.
Chef Marsha Gale will customize menus for you, then do all the shopping, cooking, and cleaning. Her main offerings are ongoing services either once a week, once every two weeks, or monthly. After she cooks your meals, Gale will properly package and label them for you to sustain an easy lifestyle with pre-cooked, nutritious food. You can also book Gale for a romantic dinner for two—just let her know upon inquiry. Visit her website, find her on Facebook, call (434) 942-2032, or email mealsbymarsha@gmail.com for more information.
Chef Heather DeNittis attended uptown's University of Johnson & Wales in 2005, went on to work for Compass group (the world's largest food service provider), and built up her personal chef business along the way. That business is now known as The Gourmand Chef. DeNittis offers both healthy meal prepping/packaging as well as personal chef services. She allows a free consultation, after which she is able to create a customized menu for your intimate dinner. Call (704) 840-2995 for pricing. For inquiries, email heather@thegourmandchef.com, or visit her website.
Another option for those looking for healthy meal planning, Sherrie Beauchamp is a Board Certified Integrative Nutrition Health Coach among other culinary accomplishments. After obtaining a certification from Chef De Cuisine Association of Colorado, Beauchamp continued her education at our very own University of Johnson & Wales. Once you tell Beauchamp your health preferences (after a free consultation), she'll shop for fresh ingredients, come to your home to cook the week's meals, then package and label them accordingly for you to use throughout the week. Call (704) 604-8938, email thechef@theseasonalkitchen.com, or visit the website if you have any questions.