Guitar Trade
One acoustic legend cancels his Charlotte show, while another one sets a date.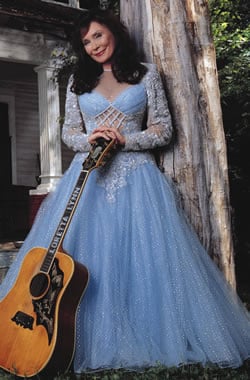 Folk icons are playing musical chairs on Charlotte stages this week. This means good news and bad news on Revue:
The bad news: Richie Havens, the Woodstock legend who had scheduled a date with his guitar at the McGlohon Theatre on January 16, has canceled his show. Actually, he canceled an entire national tour after a hospitalization this fall (not critical, we understand) sidelined him. This is particularly embarrassing when one considers that he is included as a Best Bet in Charlotte magazine's January issue, being printed as you read…
Now for some good news: tickets are now on sale for a LORETTA LYNN concert at the Ovens Auditorium on February 26. For those of you who don't know that name: thwap! That was a Revue wrist slap. Loretta Lynn paved the way for country divas from Dolly Parton up to Taylor Swift, and 2010 is the 50th anniversary of her 1960 debut, "I'm a Honky Tonk Girl." When it comes to rhinestoned boots and a piercing soprano twang, Loretta Lynn is the original. Be sure to get your tickets ASAP.