Guy Style: Mad Men Suits On Sale at Brooks Brothers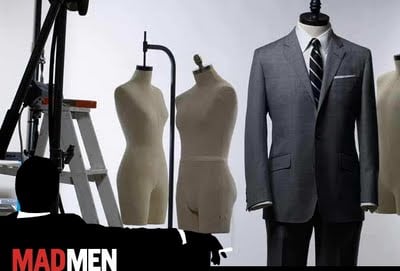 Hey dapper dudes, your Don Draper moment has finally arrived.
As a woman, I'd advise you to only copy the The Don's style, and not his questionable relationship with his wife, or his philandering, mmmkay?
Otherwise, this look has the Official Shop Talk Stamp of Approval – if you've got pockets deep enough to purchase this look for yourself (about $1k is what you'll need), then there are sure to be Mad Women in your future…. driven mad by how foxy you'll look in one of these tailored creations.