Half-off Select Jewelry at Laura James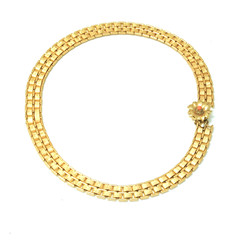 If you thought savoring your coffee was the sole perk of this Monday morning, you were pleasantly mistaken. Today, by using the code "chicjune" at checkout, you're entitled to half off any of the Laura James Jewelry featured on her special Facebook page. Come on; whether you're in the mood to buy or just browse, we're all magnets to shiny objects.
Thanks, Laura, for making today 10 times more exciting!