Halloween Parties in Charlotte
Bubble, bubble, toil and trouble! Put on your costumes, Charlotte, and have a frightfully fun time at these Halloween parties.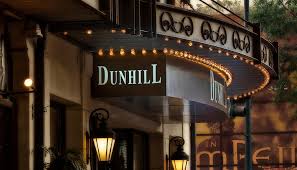 Read if you dare! Halloween falls on a Saturday this year, and we've put together a special list of some of the best Halloween parties in the Queen City. See y'all (in your costumes) out there!
Halloween Pub Crawl
Brought to you by the same duo who sponsors the extraordinarily epic St. Patrick's Day pub crawl, Rich and Bennett invite you to their 15th-annual Halloween bar crawl tonight. This year features more than 20 Uptown bars, which will all feature drink specials throughout the evening. There's a contest for best individual and best group costume, so come prepared. The event starts at 1 p.m. because Halloween is on a Saturday and everything is wonderful about that. Tickets are $20. For more information on participating bars and to buy a ticket, go here.
Monster Mashup
If your costume is killer (Halloween puns, everyone!), this is the one for you. The top three winners of this costume contest go home with cash totaling $5,000 The party also features four DJs and free entrance into Bootleggers Saloon, Eight Sushi, OGGI, Texicali, Small Bar, VBGB and Label, so, really, everyone's a winner. The party starts at 7 p.m. in the Fountain Plaza at the NC Music Factory, 1000 NC Music Factory Blvd. Tickets are $10. Buy them here.
Boo Bash
This party on the lake features $1,000 in cash for the best costumes of the evening. Early Ray will provide the music tonight. There's no cover at this party at The Rusty Rudder, 20210 Henderson Road in Cornelius. The party starts at 9:30 p.m.
Wicked Wine Halloween Tour
Tip your glass to this wonderfully wine-themed event. This "boo-tiful" tour brings you to five different vineyards for tasting and back before the sun goes down for those werewolves in tow. The bus departs at 10 a.m. from 900 Metropolitan Ave. A ticket to the tour costs $143, and that's no trick. Buy tickets here.
Epic Halloween
This frightfully fun evening includes a costume contest and a Halloween fashion show. The evening begins at 7 with a pregame at Sip. The doors to the (supposedly haunted) Dunhill Hotel open at 7 as well. Costume contest registration and the murder mystery photos go on display as the clock strikes seven. At 9 p.m., the top-15 costume contest begins. The Halloween fashion show begin at 9:30 p.m., and the model murder mystery runway show begin at 10 p.m. The winners of each costume category (sexy, scary and creative) win $500. Tickets are $75 or two for $100. The Dunhill Hotel is at 237 N. Tryon St. Buy tickets here.
Glitterati Halloween Ball
This ninth-annual costumed dance party features some of Charlotte's best DJs, artists and performers. Costumed dancers have the chance to take home the annual event's coveted grand prize for best costume. The ball begins at 9 p.m. at the Chop Shop in NoDa, 399 E. 35th St. Tickets are $10, and you can buy them here.
A Nightmare on Tryon Street
You better not go to sleep at this event. Aside from Freddy Krueger getting to you, sleepyheads will miss the costume contests for sexiest male and female costumes and most creative costume. Each come with a $100 prize. The best duo costume comes with a $200 prize. The party begins at 10 p.m. at Vapiano's, 201 S. Tryon St. Tickets are $15, and you can buy them here.
Thriller Halloween
Put on your best costume and be ready to get scared. DJ Phalse ID of Rick Ross' Maybach Music Group provides the beats tonight at this killer costume party. The party begins at 10 p.m. at 300 N. College St. Tickets are $15, and you can buy them here.
Verify dates, times, prices, and other info at the web addresses listed for each event.
Be sure to bookmark www.charlottemagazine.com/Blogs/Dusk-Till-Dawn to stay plugged into Charlotte's nightlife and social scene. Click here to sign up to receive the weekly Dusk Till Dawn e-newsletter.
Want your event featured in Dusk Till Dawn? Follow me on Twitter @Jared_misner and let me know about your event, or send me an email at dusktilldawnblog@gmail.com.
Send Jared an email at DuskTillDawnblog@gmail.com, or send him a tweet @Jared_Misner.

Also by Jared Misner:

→This Weekend's Social Events
→Bowling For Books, First Friday Fort Mill, Electric Luau Party, Soulmatic Carolina Music Fest and More, Aug. 6 to Aug. 9
→The Moon Walk, Candy Fest, Silly String Party, Booze Cruise and More, July 30 to Aug. 2
→Christmas in July, More Christmas in July, National Dance Day, National Tequila Day and More, July 23 to July 26