Haymaker's William Dissen to Represent USA at World Food Summit in Denmark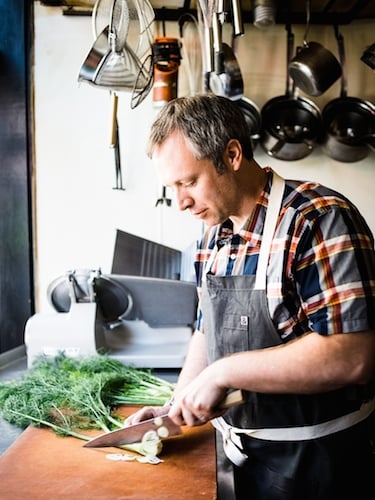 With all the talented restaurateurs and chefs bringing elevated dining experiences to the Queen City, it can be easy to get wrapped up in chasing the best new menu. Delicacies such as squid ink pasta, lobster mac-and-cheese, and beef tartare have all become normal to Charlotte's palate since the city's undeniable food boom began a few years ago.
However, it's important to remember how lucky we are. There are many areas of the world that barely have enough food to survive, let alone the high-quality dishes we consume regularly without a second thought.
Haymaker owner/chef William Dissen hasn't lost sight of that reality, regardless of his culinary successes in Charlotte and Asheville. The restaurant owner will head to Copenhagen, Denmark, to participate in the annual World Food Summit at Copenhagen City Hall on Wednesday, August 29 through Friday, August 31. Dissen is one of the selected presenters joining an impressive group of food front-runners from around the world, including Sitare Baras of The Culinary Arts Academy of Istanbul and Mitchell Davis of the James Beard Foundation.
The theme of the World Food Summit's global movement this year is "Better Food for More People," which hopes to create worldwide solutions that ensure better food for more people. Dissen's panel session on Thursday will focus on how chefs can play an active role in improving the world's food system via partnerships. Friday's conference will touch on different aspects of food heritage.
Chef Dissen will then share these initiatives at Haymaker, using "good food" and being an active part of the restaurant community. Dissen states in a press release, "It's an honor to represent the United States on the international stage to discuss food policy on the global scale. As much as we focus on making our local communities stronger through good food at home, it is equally important to address the health of our planet and the future of how we can feed our growing global community."
More information on the international summit can be found here. Haymaker is located at 225 S. Poplar St. in a sustainable LEED Silver building.