HB2: How It Affects Arts and Culture in Charlotte
What shows we're losing, and what may be next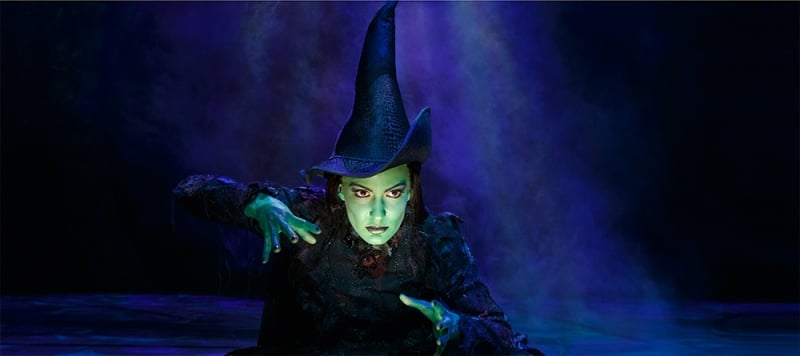 THE ARTS, it seems, are next.
In the past week, businesses from Bank of America to Apple to Red Ventures have lined up to voice their displeasure with House Bill 2. One, PayPal, went a step further and pulled 400 jobs out of the city, just two weeks after announcing it would bring them here. (For broader coverage of the bill, check out Greg Lacour's recent pieces.) But HB2—which, among other things, stripped local governments of the ability to pass nondiscrimination ordinances—is sending ripples throughout the state's economy in other ways.
Late last week, Stephen Schwartz, the composer behind Broadway spectacles Wicked, Pippin, and Godspell wrote a letter asking other theater writers and producers to "to join me in refusing to license our properties to, or permit productions of our work by, theaters and organizations in North Carolina" until the law is repealed. Read his complete letter here. A marketing official from Music Theatre International told Greensboro's News & Record that this doesn't affect shows that are already licensed. But new productions are presumably halted. (We covered the massively successful Wicked and its most recent run in Charlotte here.)
And although Schwartz's email became a prominent example of the cultural community's backlash against HB2, he later told the Hollywood Reporter that "269 authors and illustrators of children's books are declining to attend conferences and festivals in North Carolina."
Then on Monday, the Observer reported that Lionsgate pulled its plan to shoot a new Hulu series in Charlotte. The comedy Crushed now moves to Vancouver. Two weeks before, director Rob Reiner said that he won't shoot any films in the state until the law is gone.
And 21st Century Fox's Shots Fired, which only began filming a week ago, isn't leaving just yet. A statement from the company: "On behalf of our creative partners and colleagues who made commitments to shoot in North Carolina prior to this bill being signed, we join the growing coalition of businesses that hope to see this act repealed. In addition, we will reconsider future filming commitments in North Carolina if the Act is not repealed."
The Lionsgate news comes at a difficult time for the film industry in North Carolina, as the end of a tax credit program in 2014 saw productions and local film professionals flee.
Update (April 12):
With Bruce Springsteen's canceled concert in Greensboro, local live music fans wonder if this will become common for national tours stopping through Charlotte. And Jimmy Buffett weighed canceling his North Carolina shows (with one of them being in Charlotte), but decided against it. Brandi Carlile also commented about touring in the state, which a show in Charlotte, and said, "I want to witness the protest through music."
The Arts & Science Council's board of directors released its statement Tuesday, with this passage:
"Our local nonprofit cultural sector generates more than $203 million in economic impact annually and is a primary hub for cultural consumers throughout the Southeast and beyond. In fact, over 50 percent of the 3.1 million members of our audience in 2015 traveled from outside Charlotte-Mecklenburg to experience innovative, relevant and diverse arts and cultural programming.
"HB2 puts our cultural sector and its role in attracting a talented workforce, creative individuals, major exhibitions and performances, educators, tourists and other cultural opportunities at risk.
"We urge city and state leaders to work together to find common ground and modify HB2 to build an even more vibrant, inclusive and equitable vision for our shared future."
Update (April 26):
This week brought more concert cancelations for North Carolina, with Charlotte's biggest hit yet. The joint tour of Nick Jonas and Demi Lovato skip Charlotte's Time Warner Cable Arena and a Raleigh date. The Charlotte date was set for June. Check out the duo's statement below.
#RepealHB2 pic.twitter.com/cXwWeo2lVP

— Demi Lovato (@ddlovato) April 25, 2016
In the coming days, we'll update this story with more repercussions to HB2, as they come in.