Head for the Hills
Flat Rock Playhouse pays tribute to "Your Show of Shows"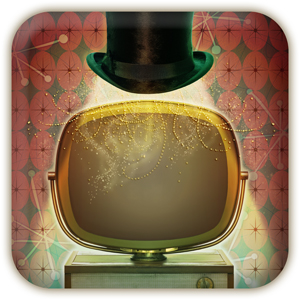 I'm not old enough to remember one the earliest successes on American television, Your Show of Shows. It was a live, 90-minute variety program with an inspired mix of comedy, satire, song, and dance. But I grew up hearing about how great it was. And I do miss the TV variety hour — the kind Sonny & Cher and Carol Burnett did. I am old enough to remember those.
Flat Rock Playhouse will present its own version – Our Show of Shows — May 3-20 at the Playhouse Mainstage in Flat Rock, N.C. Scott Treadway and Damian Duke Domingue star in this world premiere that showcases a mix of scripted and improvised comedy, and movie and television satires.
The original variety show, starring Sid Caesar and Imogene Coca, spawned a generation of movie, TV, and theater comedy. The show not only launched the careers of Mel Brooks, Woody Allen, Carl Reiner, and Neil Simon, but its style inspired Burnett, Steve Allen, and Johnny Carson.
Flat Rock Playhouse, the official state theater of North Carolina, will be the first theater ever to perform the TV skits as a theatrical presentation.
Evening performances are Wednesday through Saturday at 8 p.m., and matinee performances are Wednesdays, Thursdays, Saturdays and Sundays at 2 p.m. Tickets to Our Show of Shows are $35 with discounts available for seniors, AAA members, military, students, and groups. Order tickets at 866-732-8008 or www.flatrockplayhouse.org.