Head Start
The first 5 things to do when you get engaged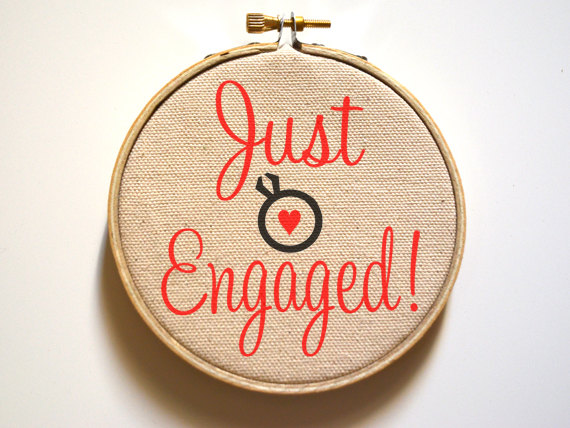 As a busy engagement season lingers on, I enjoy the excitement of celebrating friends and family–and, of course, gaining a few more loyal followers on the blog! So for those of you who are new to the wedding scene, you may find it hard to tear yourself away from your newlyfound bridal bliss to even contemplate diving into planning. And guess what? That's perfectly OK, and you absolutely should. There's no need (save a special circumstance) to jump immediately into pesky preparations. Nonetheless, when you do decide to begin, you'll likely be wondering where to start. It can be overwhelming to say the least. But fret not! Today's post covers the first five things to knock out on your list, ensuring you have a productive head start and you've covered the essentials first.
1. Spread the news. So of course this will come well before you even contemplate the matrimonial minutia, but it's an absolute first and foremost post-engagement. Pay a visit to close family and friends, call those with whom you can't, and consider sending out a thoughtful engagement announcement. Since this is one of the most monumental events in your life, there's no doubt that getting engaged will stir up thoughts of friends and family past. Rather than letting those no longer present in your life be a trigger for stress throughout the planning process, make a quick decision as to whether or not you'd like to contact the person(s). If he or she is someone who will cause more harm than good to contact, include them in a prayer or think of them to yourself. Make peace with that act, and then move on.
2. Money Talk. Come up with a tentative budget with whomever will be funding the wedding. It should be concrete enough that choosing the next few items on your list can be done in deference to said budget. Settling on a venue or locale that is simply not financially feasible will only lead to heartbreak. Set the budget terms first and work with what you have, not what you wish for.
3. To Plan Or Not To Plan. The earlier you decide whether or not to use a wedding planner, the better. Often times, planners won't take on new clients if they have booked numerous vendors prior to meeting. If you use a planner, he or she can assist and give advice and ideas possibly unbeknownst to you for even the earliest planning details. And given that this will come heavily into play regarding budget, it's best to have this aspect covered next.
4. Going To The Chapel. Next you'll want to research and book your ceremony and reception venues. Don't forget to book the rehearsal day/time as well. Once you have your wedding date set and confirmed, you will be at the perfect point for conquering all other tasks.
5. Party People. Wait until after you've confirmed your wedding date to beckon your bridesmaids and groomsmen. Not for any reason in particular, except to avoid hasty decisions that may lead to regret. By the time you've completed tasks 1-4, you'll likely have had a bit of time to regain your logical self. This means you'll know better than to ask your freshman year roommate who flakes out consistently for girls night and is more an impromptu partier than best friend. Surround yourself with those who will support you fully and make the festivities and planning activities fun–not stressful.